Post-Pandemic, Inspiring Vacations Says the Travel Industry is Adapting to New Trends Driven by a Demand for Adventure
Press Release
•
Jun 26, 2023
As the travel industry rebounds from the pandemic, there is a growing demand for adventure and exploration, with travellers eager to embark on unique journeys.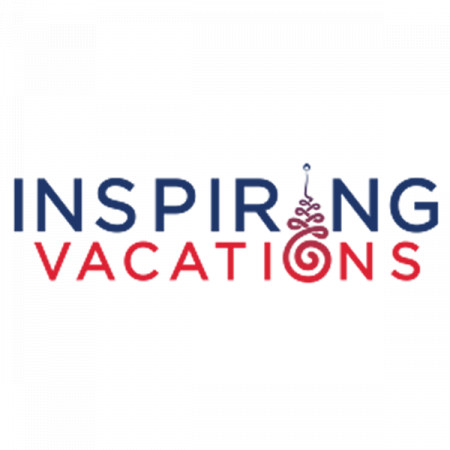 MELBOURNE, Australia, June 26, 2023 (Newswire.com) - Inspiring Vacations, a leading tour operator offering adventures around the world, including tours to Egypt and tours of Cape York, is proud to present the latest travel trends for 2023 and beyond.
Post-lockdown, travellers are seeking authentic and off-the-beaten-path experiences, leading to the rise of expedition holidays. Inspiring Vacations explains adventurers are drawn to explore uncharted territories and immerse themselves in the wonders of the world.
According to Inspiring Vacations, travellers are eager to fulfill their long-awaited bucket list dreams, with the tour operator experiencing a surge in bookings for popular destinations such as the US, Canada and Australia, as well as previously inaccessible locations, with tours to Cape York proving particularly popular.
Inspiring Vacations says the pandemic has reminded everyone of the importance of seizing the opportunity to explore the world, and now is the time to embark on those once-in-a-lifetime journeys.
In an era of heightened environmental awareness, travellers are increasingly conscious of their impact on the planet. Inspiring Vacations recognises this concern and is dedicated to providing sustainable travel options.
The cruise industry is at the forefront of this movement, with greener fuels, advanced wastewater management systems and streamlined hull designs that reduce fuel consumption being introduced.
Technological advancements in cruise ships have revolutionised travel possibilities, allowing passengers to cover greater distances in shorter timeframes. With hydrodynamic hull designs and efficient propulsion systems, modern vessels can sail comfortably at speeds exceeding 20 knots, enabling travellers to explore Scandinavian and Mediterranean destinations with ease.
Inspiring Vacations ensures every moment counts, providing travellers with ample time to immerse themselves in each port's beauty, including during tours of Egypt and tours Cape York-wide.
Inspiring Vacations invites travel enthusiasts to embrace these exciting travel trends and embark on extraordinary journeys. With a commitment to exceptional experiences, environmental sustainability and unparalleled service, Inspiring Vacations is the premier choice for travellers seeking adventure and exploration.
For more information or to book an unforgettable journey including Egypt tours and more, visit https://www.inspiringvacations.com/au
About Inspiring Vacations
Inspiring Vacations is an award-winning tour operator known for its commitment to delivering extraordinary and cost-effective travel experiences to customers worldwide. Australian-owned and -operated, the company specialises in providing comprehensive tour packages to renowned destinations globally.
Source: Inspiring Vacations