Positive Brand Mentions: How Earned Media Gained Through Press Release Distribution Helps Businesses Get Seen
Press Release
•
updated: Mar 4, 2021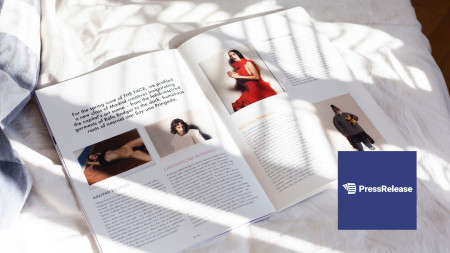 SARASOTA, Fla., March 4, 2021 (Newswire.com) - Earned media has long been considered the holy grail of the PR world for its ability to establish credibility and trustworthiness for a new brand. Acquiring earned media is one of several media and marketing strategies that are designed to help companies jumpstart their awareness through a more well-known journalist, blogger, influencer, or news outlet. PressRelease.com helps companies maximize their media and marketing potential through its low-cost press release distribution services, allowing customers to test and target the ideal messaging that connects their brand with new audiences.
"For over 10 years, we've worked to help businesses distribute company news and announcements to increase credibility and position themselves as a thought leader in their industry," according to Erik Rohrmann, COO at PressRelease.com. "Publishing quality content through thoughtfully crafted PR campaigns go a long way in growing web traffic, search ranking, and sales."
Earned media opportunities are a key resource when it comes to building an online audience and brand awareness in a competitive business landscape. Online traction gained through targeted press release distribution helps support marketing initiatives and positions businesses as leaders and innovators within their respective industries. Outstanding value provided through PressRelease.com's distribution services helps get customers' news onto premier business networks for greater online visibility and publicity.
PressRelease.com connects customers with media professionals, as well as local, state and national audiences, through simple and affordable wire distribution. Clients can get their content published to prominent business networks including MarketWatch, Bloomberg, Yahoo! Finance, Morningstar, CBS, ABC, FOX and NBC.
PressRelease.com helps CEOs and business leaders improve their targeting and reach via simple and effective press release distribution services. To learn more about how to create newfound value through press release content, visit PressRelease.com.
About PressRelease.com
PressRelease.com provides simple, affordable press release distribution services to public and private companies through the most comprehensive networks and 1.8M media contacts.
Contact Information:
PressRelease.com
Media Relations
Office: 800-998-2927
Source: PressRelease.com
Tags