Police Officer's Software, Guardian Alliance Technologies, Aims to Upgrade Agencies With Turnkey Solutions
Press Release
•
updated: Sep 19, 2017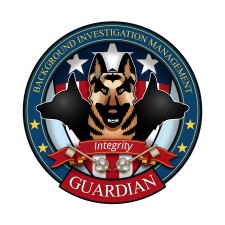 Stockton, CA, September 19, 2017 (Newswire.com) - ​​​​​​​​​​​​​​​​​​Guardian Alliance Technologies (GAT) announces the release of Guardian Software - its Background Investigation Management software developed by veteran Law Enforcement Officer and former member of Military Intelligence, Justin Biedinger. With Guardian's turnkey solutions' approach, the company set out to simplify the labor-intensive, background screening process involved with the hiring of qualified law enforcement applicants. To accomplish this, the company created Guardian, which is a software platform designed by Law Enforcement for Law Enforcement that upgrades agencies with efficient, technology-driven solutions.
As a former Police Officer and most recently a Background Investigator, Biedinger quickly took to the investigative side of his position but his role also required him to complete several, redundant tasks that he later determined- a software solution could easily perform. Yet, he discovered there was no standardized software system in place to complete these functions. Rather, agencies were still using processes that had been implemented since before there were computers.
With Guardian's turnkey solutions' approach, the company set out to simplify the labor-intensive, background screening process involved with the hiring of qualified law enforcement applicants.

Justin Biedinger, CEO and Founder
Since the complicated, background screening process of applicants is comprised of several components – from psych evaluations to competency assessments, there has been a pressing need to digitize these processes into a single, comprehensive system that does it all. Additionally, progress is stifled as out- of- date tasks have limited visibility into the applicant's status because of the fragmented communication protocols that are still in place. Under the existing outdated methodology, background investigation forms are still filed manually, using hard-copies and file cabinets rather than the secure Amazon servers that both Guardian Software and the C.I.A. utilize to store their encrypted data.
Moreover, agencies are often so under-staffed and with over-extended budgets that they fail to meet the demands of hiring enough qualified officers who respect the privilege to protect, serve and uphold the law. This staffing problem is attributed largely in part due to the backlog of applications still waiting "in the queue" for processing. When the backlog has reached a critical stage – with too many applicants and not enough new officers in force, the agencies further expand their budgets by shifting manpower or temporarily re-hiring retired officers to handle the workload.
Now that mounting video evidence on social media outlets has surfaced in recent years over alleged police brutality, the background screening process to hire qualified, competent officers has become even more essential to maintaining public trust. With this goal in mind, Biedinger brought his software concept to Mindslap, Inc. – a graphics' design and software development studio. Guardian software enables agencies to expedite hiring qualified officers for their ever-increasing staffing demands at a lesser cost to the agency. Investigators have full visibility into the applicant's status, his or her Personal History Statement, reference checks, core competencies, records, reports and all the pertinent data that a Background Investigator or Supervisor would need in which to base their decision. With the Guardian platform, the software is poised to save agencies time, money, and to ensure background-screening compliance and help agencies make better use of their available resources.
With these key progress indicators showing early promise of the company's positioning in the market, Guardian Alliance Technologies will continue to expand its product offerings in the hopes of becoming the agency-wide standard for background investigation screening, recruiting, and other future products.
Like the K-9 dog mascot on the company logo "guarding the gates", Guardian Alliance Technologies has committed itself to protecting the integrity of the agency and profession by helping to get more qualified personnel to patrol our streets.
Press Contact:
​info@guardianalliancetechnologies.com
(800) 573-5950 *133
Source: Guardian Alliance Technologies, Inc.
Related Media
Tags
Additional Links