Guardian Alliance Technologies - a Leader in Public Safety Background Software - Announces the Launch of a New Investigations Division: Guardian Alliance Investigations LLC
Press Release
•
updated: Mar 15, 2018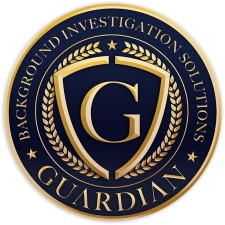 STOCKTON, Calif., March 15, 2018 (Newswire.com) - Guardian Alliance Technologies Inc., developers of the award-winning Guardian background investigations software system, has announced the launch of "Guardian Alliance Investigations," further expanding its product and service offerings. Guardian Alliance Investigations recruits former law enforcement and firefighter personnel to conduct world-class, public safety background investigations in accordance with P.O.S.T. requirements utilizing the Guardian software system. The addition of Guardian Alliance Investigations makes Guardian Alliance Technologies Inc. a centralized hub for public safety organizations in need of California P.O.S.T.-mandated background investigations.
According to Guardian's President, Justin Biedinger, "The Guardian software system dramatically improves the background investigation process required during the hiring of law enforcement personnel; and with the addition of the investigations division, client agencies can now assign investigations to internal investigators or to a Guardian investigator depending upon their workload and needs."
Guardian Alliance Investigations is led by Director of Investigations Steven D. Ward, an 11-year public safety background investigator and licensed private investigator since 1986. Biedinger states, "Mr. Ward's years of specialized experience in the investigative space, attention to detail and organizational capabilities make him perfectly suited for the role."
Prior to joining Guardian, Steven D. Ward built a successful public safety investigations agency in Santa Cruz, Monterey and Santa Clara counties. In addition to being an expert in public safety investigations, Steven has a Computer Forensics Certification through California State University, Fullerton. Ward's extensive private investigation experience is a natural fit with the Guardian Alliance team out of Stockton, California.
Guardian Alliance Investigations offers investigative services to public service institutions throughout the state of California, with regional investigators working to build relationships with clients and to understand each department's culture. Ward says, "Each department has its own culture. We will understand that culture and aim to vet and place personnel in positions of high trust who understand and can nurture, compliment and preserve those relationships." Currently, Guardian's software is available to any public service institution in the country and the company will eventually offer investigation services nationwide.
The law enforcement industry suffers greatly from the absence of a centralized investigation resource. Guardian believes their software system, in conjunction with Guardian Alliance Investigations, fills a vital void for all phases of the applicant-screening process. For law enforcement agencies that are using Guardian's software, whenever a thorough investigation is required for an applicant, a supervisor can now set up a new applicant and then assign that investigation to an internal investigator or to an investigator at Guardian Alliance Investigations while enjoying no disruption to their ability to monitor the work being done. This is completely unique to Guardian's offering and not available anywhere else in the industry.
Steven Ward sees the Guardian brand being instrumental to the future of the public safety background industry. "Guardian will revolutionize the way public safety backgrounds are assigned, worked and reported," Ward said. When asked what the biggest challenges are with the investigations process, Ward admitted: "There is no sharing of information about an applicant between agencies. One agency may not even be aware that an applicant has failed the background investigation for another agency. This has to stop, and for agencies using the Guardian system, it does." Ward further revealed: "Since there are 17 separate areas that background investigators are checking for each applicant, the sharing of information between agencies becomes essential to the integrity of the investigative process." With Guardian's two divisions operating as an industry resource for all aspects of the investigative process, the company believes it can shorten a typical, 60-day investigation cycle down to just four weeks - saving time and valuable resources that agencies can re-allocate for other, essential uses. Ward said, "Since multiple agencies are often competing for the same personnel, it's a race to get the applicant vetted timely, so they can be offered a conditional offer of employment. Guardian will help them win that race."
Utilizing its turnkey, cloud-based software-solution, Guardian enables many processes to be automated, allowing for the immediate sharing of an applicant's progress between the supervisor and the investigators. This keeps the integrity of the investigative process safely secured. Ward also envisions Guardian as becoming pivotal in raising the bar of excellence among background investigators everywhere. The technology and tools that Guardian offers create a standardized and customizable format which investigators can quickly implement to ensure the background investigations they perform meet all the state and department criteria and meet the highest standards for thoroughness and completeness.
This standardized checklist also holds investigators accountable, ensuring consistency, quality and accuracy as they perform their investigative work. With so much weighing on the vetting, hiring, training and eventual placement of qualified law enforcement personnel, it is essential that background investigations be done professionally, thoroughly and in an expert manner. Guardian created its software solution to expedite and organize this process, ultimately lending to better hiring processes and greater public safety. The Guardian software and investigative solution also help minimize the backlog of background investigations being performed by agencies that already have over-extended resources.
While Guardian hopes to cut down on the extensive time required for the investigative process, their objective is to continue raising the standard of a thoroughly conducted investigation. As the company seeks to upgrade the outdated processes that exist within the public safety background process, it pledges to work steadfastly to maintain the integrity and raise the standards of the industry.
Media Contact Information
​Ryan Layne
Guardian Alliance Technologies, Inc
​ryan@guardianalliancetechnologies.com
800.573.5950 Ext. 136
Source: Guardian Alliance Technologies
Related Media