Point Security, Inc. Sponsors Cancer Services of Davidson County
North Carolina-Based Security Company Proudly Supports Cancer Fundraising Event in Thomasville, NC
Press Release
-
Aug 17, 2016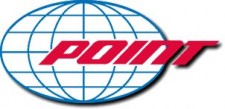 LEXINGTON, NC, August 17, 2016 (Newswire.com) - Point Security, Inc., sponsored the Cancer Service of Davidson County "An Evening of Hope" event which was held Aug. 13, 2016 in Thomasville, NC.
This fundraising event aimed to provide services for people stricken by this debilitating disease. The event helped to raise funds that will provide financial, physical and emotional support to area folks.
"The mission of CSDC is one of hope and one that we feel very strongly about," said Brian Holland, President of Point Security, Inc. "They are one of the most caring and active organizations in the area, and we are happy to help them continue to provide their much-needed services." Cancer Services of Davidson County is a United Way-funded agency.
Cancer Services of Davidson County supplies medical equipment such as wheelchairs, walkers, hospital beds, and shower chairs, nutritional supplements, prosthetics and wigs, and financial assistance to help offset the costs of medication and transportation. In addition, they provide emotional support in the form of telephone and group counseling sessions.
The event featured hors d'oeuvres, adult beverages, live music, as well as a live and silent auction, and was held at Twelve West Main Street, Thomasville, NC 27360 from 6 to 11 p.m. Admission was $50 per person and all proceeds benefitted the CSDC. There was also a fundraising raffle that paid a $10,000 cash prize to one lucky winner.
About Point Security, Inc.
Point Security, Inc. is a certified small business with over 20 years of experience providing sales and service of security screening equipment throughout the U.S. and Caribbean. Our company has expanded exponentially from its beginnings in airport checkpoint equipment servicing. Today, we primarily provide a variety of equipment, service capabilities and technical support for security screening at governmental institutions, and are recognized as a leader in this field of work.
For more information, please visit http://pointsecurityinc.com/ or call 800-476-1607.
###
Source: Point Security, Inc.
Share:
---
Categories: Security, Defense and Homeland Security, Security Services and Solutions, Charitable Contributions, Fund Raising
Tags: Check Point Equipment, Check Point Safety Equipment, Check Point Security Equipment, Point Security, Point Security Inc., Security Rental Equipment, Security Screening Equipment, Security Screening Equipment Sales
---