Plumbing Experts on What to Consider When Comparing Quotes
Press Release
•
Apr 19, 2023
Homeowners should take into account the provider's reputation, experience, pricing, license and insurance as well as warranties or guarantees offered.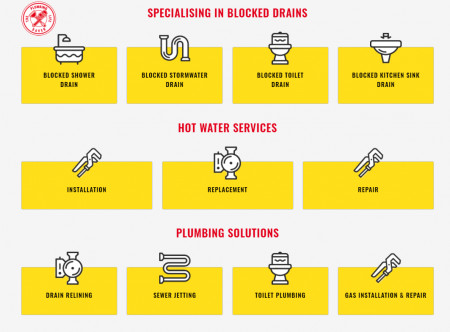 SYDNEY, April 19, 2023 (Newswire.com) - The Plumbing Life Saver, the leading plumber Newcastle-wide, has shared its expert advice on what homeowners should consider when comparing plumbing quotes. When selecting a plumbing service provider, it is important to take several factors into account to ensure the best value for money.
According to The Plumbing Life Saver, it's important to research the provider's reputation and read reviews and testimonials from previous clients to ensure they are trustworthy. Experience is a critical factor to consider since an established provider with a proven track record is more likely to offer high-quality services than a new provider.
Comparing prices from different providers is also important. However, The Plumbing Life Saver says homeowners should be cautious of quotes that are significantly lower than others as this could indicate the provider is cutting corners or using substandard materials.
Before making a selection, homeowners should ensure that the provider is licensed and insured. A licensed provider has met the necessary qualifications and standards while insurance protects against liability in case of accidents or damages.
The Plumbing Life Saver says it is also crucial to check whether the provider offers warranties or guarantees for their services. This can provide peace of mind and ensure that the provider stands behind its work.
With extensive experience providing high-quality plumbing services including repairing blocked drains Newcastle-wide, The Plumbing Life Saver is equipped to handle any plumbing issue, big or small, and the company is available 24/7 to cater to emergency plumbing needs.
"Choosing a reliable and trustworthy plumbing service provider can be daunting but our expert tips can help homeowners make an informed decision," said a spokesperson for The Plumbing Life Saver.
For more information on The Plumbing Life Saver's plumbing services or to request a quote, visit the company's website.
About The Plumbing Life Saver
The Plumbing Life Saver is a renowned industry leader that prioritises quality workmanship, round-the-clock emergency services and exceptional customer care. As a 24/7 plumbing specialist in Newcastle and the surrounding areas, the company is always on duty to cater to your plumbing needs.
Source: The Plumbing Life Saver