PLEXIS Healthcare Payer Technology Leverages Visium™ Transparent and Configurable Pricing Platform from Payer Compass
Press Release
•
Dec 1, 2021
Visium™ pricing and editing engine from Payer Compass adds rules-based customizable pricing to PLEXIS core administrative processing solutions (CAPS) platforms.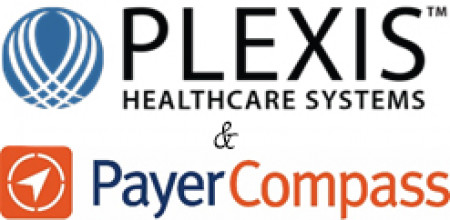 MEDFORD, Ore., December 1, 2021 (Newswire.com) - PLEXIS Healthcare Systems (PLEXIS), an established innovator in second-generation digital core administrative processing solutions (CAPS) platforms for healthcare payers, announces a long-standing partnership with Payer Compass, a next-generation healthcare technology provider offering cost containment solutions, price transparency, and claims pricing and contract management.
Payer Compass' SaaS-based pricing and editing platform, Visium, integrates seamlessly with the auto-adjudication process of Quantum Choice™, a second-generation enterprise CAPS platform provided by PLEXIS Healthcare, adding rules-based configurability and transparency to manage pricing for all health programs such as Medicare/Medicaid, VA/TRICARE, Tribal programs, Medicare Reference Based Pricing programs, and bundled payment models. Equipped with its unique gap-fill technology, Visium can generate a price for the most challenging claims to resolve provider reimbursement processing delays.
PLEXIS provides, implements, and supports three different core administrative processing and claims management platforms with the flagship solution, Quantum Choice, being highly scalable to millions of claims per day as well as more than 3,000 concurrent users at one site. Quantum Choice, boasting the highest degree of automation and configurability, utilizes SOA, web services, and an embedded enterprise service bus.
Visium™, from Payer Compass, applies real-time edits and regulatory updates specific to each plan's goal and process output for pricing/repricing that is both accurate and compliant, which helps to minimize claim pass-through frustration. Visium™ is a HITRUST-compliant platform featuring robust auditing and reporting tools that deliver defensible pricing, customized edits, and reimbursement logic to complement any claim processing workflow. At the helm of the latest legislative changes in healthcare, Payer Compass unveiled a transparency solution, CompassConnect. The platform facilitates educated healthcare decision-making for the plan and members with provider searchability and price comparison.
"The PLEXIS Healthcare Systems partnership with long-time industry colleague and trusted digital claim processing solution provider Payer Compass, allows us to truly differentiate ourselves and demonstrate how we are igniting growth and innovation for our payer clients," said Sean Garrett, Chief Operations Officer for PLEXIS Healthcare Systems.
Slayton Gorman, Chief Revenue Officer for Payer Compass echoed Garrett's sentiments and noted, "Our technology continues to be what sets us apart from others, and we are appreciative of PLEXIS recognizing that by solidifying this partnership."
Source: PLEXIS Healthcare Systems