PLEXIS Announces Strategic Partnership With Healthx to Advance Digital Connectivity, Member Engagement, and Payer-Provider Collaboration
Press Release
-
updated: Jun 7, 2017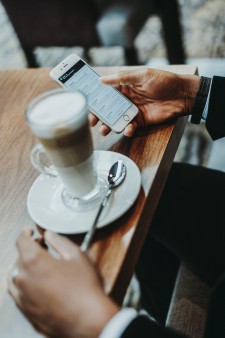 Medford, OR, June 7, 2017 (Newswire.com) - PLEXIS Healthcare Systems, a global leader in payer core administration and claims management solutions, has announced a strategic partnership with Healthx, Inc., the leader in cloud-based portal and digital engagement solutions for healthcare payers and other stakeholders, to leverage the healthcare industry's leading digital engagement and portal technology to offer web and mobile connectivity, member engagement, and payer-provider collaboration.
Through its alliance with Healthx, PLEXIS offers premium integrated portal technology solutions to connect payers, providers, members, employers and brokers. With an increasingly competitive market and greater demands by members and providers for state-of-the art digital tools on desktop, tablet, and mobile devices, PLEXIS' payer customers can now benefit from Healthx's industry-leading digital engagement platform to meet their needs. 
Health plan members can access online self-service tools that reduce the payer's administrative costs while delivering a convenient digital experience that is personalized to the member's specific health and benefit needs. This not only saves money for the payer and member, but also improves member health outcomes through increased engagement. Similarly, providers can streamline their interaction with the health plan through online eligibility verification, authorization processing, and collaboration with care managers regarding patient health.
PLEXIS and Healthx have collaborated to integrate their respective technology platforms, and the integrated solution is now available to all current and future PLEXIS customers.
"We're very excited about this partnership as it brings even more flexibility and digital capabilities to our customers," said Keith Vargo, Chief Growth Officer for PLEXIS. "Healthx brings advanced, cloud-based portal technology to encourage member engagement, enhance provider collaboration, and improve health outcomes while providing the scalability and security that health plans need."
"The partnership between Healthx and PLEXIS is a natural fit, given our complementary focus on the healthcare payer market," said Mike Gordon, Chief Strategy and Alliances Officer for Healthx. "We're excited to bring our secure, SaaS-based digital solutions to PLEXIS health plan and TPA customers. PLEXIS is committed to helping its customers reduce administrative and medical costs, and the new partnership with Healthx supports that goal while delivering a personalized, highly engaging digital experience for their members and providers."
PLEXIS and Healthx each have 20 years of market leadership, both serving healthcare payers across the U.S. including commercial health plans, Third Party Administrators (TPAs), government health plans, and commercial carriers. The PLEXIS payer platform seamlessly integrates the Healthx solutions via Passport connectivity services to reduce costs and facilitate visibility among providers and members for true collaborative care.
About PLEXIS
PLEXIS Healthcare Systems is a leading payer technology company that delivers trusted enterprise core administration and claims management solutions to healthcare payers and delivery systems around the globe. PLEXIS empowers the business of healthcare, igniting growth, innovation, and efficiencies across diverse business lines for payer organizations. Based in Southern Oregon, PLEXIS currently serves organizations in 37 states (doing business in all 50), 15 countries, and over 50 million people worldwide. PLEXIS provides mission-critical solutions that catalyze efficiencies and connect evolving business ecosystems to a wide range of payer organizations.
About Healthx
At Healthx, we put our nearly 20 years of industry experience and best practices to work to serve the needs of more than 185 healthcare payers representing 24 million members and 700,000 providers. We develop and implement secure, cloud-based member-centric digital portals that connect payers with members and providers. We partner with commercial health plans, third-party administrators, employers and brokers to build comprehensive, configurable solutions that improve clinical, operational and financial performance. The platform can integrate with over 150 third-party applications, customized into a seamless, unified user experience across the consumer engagement ecosystem. Through our platform, our customers can close gaps in care, achieve regulatory compliance, improve quality ratings and reduce costs. For more information, visit www.healthx.com
Media Contacts
 
For PLEXIS Healthcare Systems
Dan Jimmerson
VIce President of Marketing
(877) 475-3947
 
For Healthx
Ron Wozny
Vice President of Marketing
(317) 550-3244
rwozny@healthx.com 
Source: PLEXIS Healthcare Systems
Share:
---
Categories: Healthcare Technology, Healthcare Insurance
Tags: cloud-based technology, digital engagement, healthcare technology, mobile technology, payer-provider collaboration
---
Related Files
Additional Links