Playpal Introduces a Unique Blend of Blockchain, Cryptocurrency and Digital Healthcare
Colorado, USA - US Based Health - Tech Revolutionists Playpal has partnered with HICO Wealth Foundation to introduce a new "Health Currency" to its users. By merging blockchain, cryptocurrency and mHealth apps, Playpal motivates its users to invest in their health...
Press Release
-
updated: Oct 23, 2019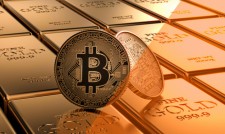 DENVER, September 13, 2019 (Newswire.com) - Revolutionary digital healthcare platform, Playpal, brings to life a unique amalgamation of blockchain, cryptocurrency, and mHealth by offering its users a complete picture of their health real-life rewards against a set of healthy actions.
Technology has drastically transformed the healthcare industry in recent years. With so many mHealth apps out there in the market, individual health data is, both, abundant and fragmented. Large volumes of data are at a higher risk for security and privacy breaches, making data security and consolidation a must.
Playpal collects and consolidates health data from external health databases and apps to create a holistic picture of an individual's health; by securing the data on the blockchain, Playpal creates a uniform platform for the exchange of health information. The Platform is GDPR and HIPAA compliant to ensure user privacy and data protection. In addition to SSL encryption, Playpal uses multiple online checks, hashed PHIs and in-house administrative policies for ensuring technical security.
Playpal is much more than just another health app. It has partnered with HICO Wealth Foundation to use the foundation's PlayCoins as its own tangible "Health Currency" to its users, so as to incentivize them to follow the Platform's recommendations for better health. PlayCoins can be used to purchase products from Playpal's E-store and to redeem for other rewards.
Playpal Blends AI, Blockchain and Cryptocurrency
​Playpal blends in all future components of technology together with the classic aim of fulfilling all health needs of an individual. With its AI-powered engine, Playpal has successfully engineered a platform that offers its users a unique private health key, tailored health recommendations, and a meaningful picture of their health.​
About Playpal Inc.
Playpal Inc. is a digital health marketplace. It unifies the global health IoT devices, apps and stakeholders to one platform. The Playpal platform collects and consolidates data from various health apps in order to keep track of health and to facilitate the user in taking the right measures to achieve better health. Its BlockChain-Powered AI engine records and processes users' actions to influence their health capital value. Based on this value, users' healthy behavior is rewarded with PlayCoins. These PlayCoins are real-world rewards that can be earned by taking healthy steps to improve health. These PlayCoins are the real-world rewards that can be earned by taking healthy steps to improve health. They can be used to purchase goods on Playpal's E-store and for other rewards.
More information can be found on www.goplaypal.com.
Source: Playpal Inc
Share:
---
Categories: Cryptocurrency
Tags: Blockchain, cryptocurrency, gamified health solution, healthcare industry, mHealth apps, Play pal, PlayCoins, Playpal, Playpal Inc
---