Platinum Plus Services Announces Tips on How to Avoid Data Recovery Scams
Press Release
•
Aug 10, 2016
Platinum Plus Services, a company that specializes in Data Recovery, is reaching out to owners of hard drives by providing tips on how to avoid Data Recovery Scams which run rampant in the industry.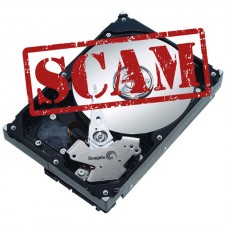 Glendale, CA, August 10, 2016 (Newswire.com) - ​Platinum Plus Services, a company located in the heart of Glendale, CA that specializes in Data Recovery services has announced useful tips about how owners of internal and external hard drives can avoid Data Recovery Scams.
With so many data recovery companies and software available to consumers on the data recovery market, it is very difficult to tell apart the differences between reliable Data Recovery companies and the ones that outsource and/or use skeptical techniques to recover someone's irreplaceable data. The company does not want data recovery customers getting scammed with exorbitant data recovery prices from unreliable data recovery companies. So how does one distinguish the differences between reliable data recovery company from a shady one?
The owner Platinum Plus Services, Vahan Hovsepian, provides a list of questions that one should ask before making a decision to go with a reputable data recovery company to retrieve one's data from a failing hard drive:
Does the service offer excellent customer support, with prominent contact info displayed on the homepage of their website?

Does the website look and feel professional, or is outdated and hard to navigate, with little or no helpful information?

What do consumer report message boards have to say about the company?

Does the company outsource recovery or perform it in-house with proprietary methods?

Does the company have a certified Class 100 clean room?

Will the company offer you a solid quote, or do they change the rates or charge exorbitant amounts?
If the answers to any of these questions leave you with any doubt about the company of your choice, you may want to rethink your options. It is important to notice the type of one-to-one conversation you have before dropping off your hard drive to get a feel for the company and whether they leave you leaving the store with more doubt about their data recovery process or the type of correspondence you may receive from that certain company.
There are commonalities between reliable data recovery companies that a customer should look out for when they are in need of any logical or clean room data recovery service. First they must realize that data recovery is not a cheap process, so a minimum of $300 is the normal market price for the most basic form of logical data recovery service. Anything cheaper may entail the company is tricking customers with a bait-and-switch scheme to attract customers with false advertising of cheaper prices, but actually when it comes to the billing the customer is sooner or later slapped with a cost much higher than was advertised; and because the company is holding onto the data, it is almost as if the data is being held hostage because the customer has fallen into a trap due to their bait-and-switch tactic.
Just as Platinum Plus Services offer, almost all of the most reliable companies should offer free price quotes and should not charge you for anything if your data is not recoverable at all. But this is not the case for all companies, as some may still charge you for a partial recovery.
With the modern rise of yelp and their influence with positive and negative reviews, it is important to correlate the company with their yelp or review page to get an understanding of what their customer service in the past is like. Do not panic if your hard drive is locked up and you do not have access to your data, with so many options on the market you will definitely be able to find a reliable company that will not scam you in the process of retrieving your data!
Source: Platinum Plus Services
Related Media
Additional Links