PlanetRisk Awarded $79 Million Contract to Provide Program Management Support to the DHS Office of Cybersecurity and Communications Within the Network Security Deployment Division
Press Release
•
updated: Feb 15, 2018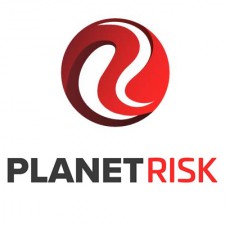 WASHINGTON, February 15, 2018 (Newswire.com) - PlanetRisk, a pioneer in enterprise risk analytics, announced that they have been awarded a prime contract worth up to $79 million over five years with the Department of Homeland Security (DHS) Office of Cybersecurity and Communications (CS&C). PlanetRisk will provide program management support activities for the Network Security Division (NSD) including the National Cybersecurity Program System (NCPS), Continuous Diagnostics and Mitigation (CDM) and Enhanced Cybersecurity Services (ECS) programs, as well as the National Cybersecurity & Communications Integration Center (NCCIC).
CS&C leads the design, development, deployment, and systems operation and maintenance of cybersecurity technologies to counter sophisticated cyber adversaries and apply effective risk-mitigation strategies to detect and deter these threats. "CS&C plays an extremely important role in safeguarding the cybersecurity of the federal law enforcement agencies that protect our nation, and we are honored to have this new opportunity to collaborate with the DHS team and support them in fulfilling the agency's mission," said Paul McQuillan, president and CEO of PlanetRisk.
About PlanetRisk
PlanetRisk is an enterprise risk analytics company that delivers comprehensive analytics that combines the more normal structured and unstructured big data with geospatial intelligence, position and contextual awareness. PlanetRisk's holistic solution accelerates the aggregation of data globally to deliver actionable intelligence that interprets the connections between seemingly unconnected events – enabling organizations to recognize hidden patterns, detect anomalies and forecast future conditions on a local, national or global scale. The company is headquartered in the Tysons Corner area of McLean, Virginia. For more information, please visit www.planetrisk.com.
Media Contact: Kristina Messner, kmessner@focusedimage.com, 703-678-6023
Source: PlanetRisk