Culmen Team Announced as Winner of 2019 Public Sector Innovation Award for Navy Total Force Manpower Management System Modernization Project
Press Release
•
updated: Nov 4, 2019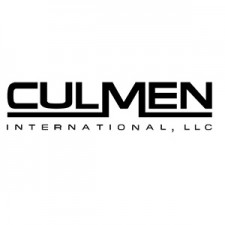 ALEXANDRIA, Va., November 4, 2019 (Newswire.com) - ​The Department of the Navy and Analytic Strategies, a wholly-owned subsidiary of Culmen International, have been awarded a 2019 Public Sector Innovation award for their work on the Navy's Total Force Manpower Management System (TFMMS). The TFMMS modernization project is the Navy's first Defense Business System to integrate a DISA Cross Domain Enterprise Solution for NIPRNET and SIPRNET realtime workflow.
Team Culmen implemented an Agile-Scrum Methodology across the Software Development LifeCycle, Test Driven Development, and use of collaborative contractor-government tools including Dynamic Object-Oriented Requirements System; Target Process; and Serena Dimensions. The modernization effort also included the migration from a Mainframe to a Service Oriented Architecture integrating GOTS, COTS, and Open Source Software for global web-access shore and afloat; data validation, and implementation of rules and business process. The assured accuracy of manpower data and enterprise management has provided Navy decision-makers with real-time and authoritative data to improve decision making to strengthen the Department of Defense (DoD) Total Force mix to accomplish the DoD mission and sustain critical mission capabilities.
"When I think about the overall project and the complex challenges of Fleet-wide stakeholders and unprecedented technical requirements, I feel the entire team (GOV/Contractors, Functional Commands, supporting staffs, NEDC, DISA, etc.) formed a true partnership and successfully achieved the objective of delivering a modern, secure and effective manpower system that will strengthen the Navy's Total Workforce mix and the DoD's mission effectiveness," said Gregory St. Julien, Navy Manpower Systems Lead.
Mark Dumas, Chief Strategy Officer (CSO) and Technology Solutions Division Leader of Culmen International said of the award win, "I am proud that Culmen's TFMMS team has delivered a complete and proven defense business system solution with the capability to manage current and future manpower requirements efficiently and effectively for the Navy."
The Culmen International TFMMS team is based in New Orleans, Louisiana, and includes our subcontractor Geocent. Team Culmen will be formally honored at the Government Innovation Awards dinner on Nov. 7, 2019, at the Ritz-Carlton Tysons Corner in Tysons Corner, Va.
About Government Innovation Awards
Government Innovation Awards celebrate government IT's disruptors, innovators and emerging leaders by showcasing the best examples of discovery and innovation in government IT. The awards are presented by FCW, GCN, Washington Technology and Defense Systems.
About Culmen International
Culmen International is committed to enhancing international security, strengthening homeland defense, and optimizing government operations. We provide technical and management expertise, develop innovative technology solutions, and deliver logistics, training and language services worldwide. With experience in over 100 countries, Culmen supports our clients to accomplish critical missions in challenging environments.
Media Contact: Cindy Powell, cindy.powell@culmen.com
Source: Culmen International