PlanetRisk Appoints Dr. Lisa Costa as Vice President of Intelligence, Chief Scientist
Press Release
•
updated: Mar 29, 2017
Intelligence Community leader hired in new role to further drive company's innovations and expansion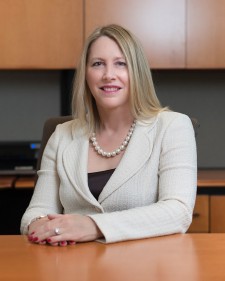 Washington, DC, March 29, 2017 (Newswire.com) - PlanetRisk, a pioneer in enterprise risk analytics, announced today that Dr. Lisa Costa has been appointed to a newly created leadership position in the company of Vice President of Intelligence and Chief Scientist. Costa is a recognized leader in the Intelligence Community with over 30 years of experience in field investigations as well as technology research and development. In this new role, she will be responsible for the technical leadership of defense, intelligence and law enforcement programs and solutions and will work across multi-disciplinary, multi-organizational teams to create and deliver customized solutions to meet the most challenging mission needs.
"Lisa is a tremendous addition to the PlanetRisk leadership team and her proven record of creating and sustaining long-term collaborative relationships with government, industry and academic luminaries will be a great asset to our growing organization," said Paul McQuillan, President and CEO of PlanetRisk. "Over the past 17 years, Lisa's contributions to innovations in improved capabilities and architectures for just-in-time, big data analytics have benefitted many across the defense and intelligence communities, and we look forward to collaborating with her to continue delivering important contributions to these customers. "
Costa solves hard national security problems from the strategic to tactical, most recently serving as director of counter violent extremism and weapons of mass destruction with Mitre Corporation in McLean, Virginia. Earlier in her career, she held various roles in science, engineering and program management with Mitre, Harris Corporation and Van Dyke Technology Group serving government customers such as U.S. Central Command and U.S. Special Operations Command. Following 9/11, Costa served as operational director of an assessments cell at SOCOM and as an IR&D executive shepherding ground breaking, patented research that has been globally licensed.
A sought-after thought leader on counterterrorism and the future of warfare, Costa is a senior fellow at the Potomac Institute for Policy Studies and has participated as a board member for many task forces and study groups for the Defense Science Board, including recent activities focused on the study of the counter-proliferation of weapons of mass destruction and capabilities for constrained military operations, also known as Gray Zone warfare.
She is a member of the Armed Forces Communications and Electronics Association and served for many years as chair of AFCEA's scholarship committee and program chair for AFCEA Tampa chapter's TechNet event. Costa is also past chair of the technical working group of the Military Operations Research Society and former board member of Hire Our Heroes.
Costa earned a Doctor of Philosophy in Computer Science from Union Institute & University in Cincinnati, Ohio, as well as a Master of Business Administration from Tampa College. She also has a Bachelor of Science in Mathematics and Computer Science from Rollins College in Winter Park, Florida.
About PlanetRisk
PlanetRisk is a pioneer in enterprise risk analytics helping organizations improve critical decision-making. The company delivers actionable intelligence by accelerating the aggregation of data globally to interpret connections between seemingly unconnected events. PlanetRisk's unique, holistic approach to enterprise risk solutions combine big data with geospatial intelligence, position and contextual awareness to recognize hidden patterns, detect anomalies and forecast future conditions on a local, national or global scale. PlanetRisk is headquartered in the Tysons Corner area of McLean, Virginia. For more information, please visit www.planetrisk.com.
Media Contact: Kristina Messner, kmessner@focusedimage.com, 703-678-6023
Source: PlanetRisk
Related Media