Pharmaceutical Startup, Bridge Therapeutics, Introduces BT-205 to the Family Office Networks
Press Release
-
updated: Aug 6, 2018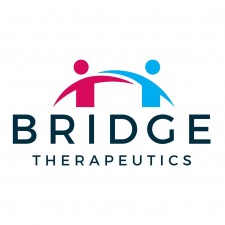 NEW YORK, August 6, 2018 (Newswire.com) - Tim Peara, President & Finance Director of Bridge Therapeutics, an innovative pharmaceutical startup, will be presenting at the private event titled Solutions for the Opioid Epidemic presented by Family Office Networks on Aug. 9 2018 in New York.
Mr. Peara will speak to the audience of investors about development efforts underway on Bridge Therapeutics' leading investigational drug candidate BT-205. At the event Mr. Peara will explain how a key part of ending the Opioid Epidemic is to provide chronic pain sufferers with a safer therapy than conventional opioids. Bridge Therapeutics is currently conducting a general solicitation Regulation D offering to accredited investors to fund further development and commercialization of BT-205.
Dr. Greg Sullivan, Chief Science Officer, co-founder of Bridge Therapeutics and inventor of BT-205, will join Mr. Peara at the event. Dr. Sullivan has 30 years of biopharmaceutical experience conducting human clinical studies for new drugs. Since 2003, he has conducted nearly all the FDA safety and efficacy studies for the buprenorphine products currently approved by the FDA.
Bridge Therapeutics is currently working to bring its investigational drug BT-205, a new chronic pain medication, to the market with the potential to be safer and more effective than traditional opioids. BT-205 is a unique combination of two chronic pain drugs – the partial-agonist opioid Buprenorphine and the NSAID meloxicam – delivered in a state-of-the-art sublingual formulation.
About Bridge Therapeutics
Bridge Therapeutics is an innovative development-stage specialty pharmaceutical company pursuing U.S. Food and Drug Administration (FDA) and European Medicines Agency (EMA) approvals of a patented (U.S. Patent #8410092) and patent-pending drug combination, BT-205, for the treatment of chronic pain in opioid-experienced patients. The investigational drug BT-205 is a unique combination of two chronic pain drugs — the partial-agonist opioid buprenorphine and the NSAID meloxicam — delivered in a state-of-the-art sublingual formulation. The dosing and delivery method will be a commercial advantage over the current alternatives. Bridge Therapeutics is preparing the regulatory applications and planning the clinical trials to make its BT-205 compound and other investigational new drug candidates available to millions of patients for whom addictive and potentially dangerous full-agonist opioids such as oxycodone and morphine are ineffective or unsatisfactory.
About Family Office Networks
Family Office Networks is the premier global community for families to share information and intelligence. The team works with a select group of top-tier investment managers and sponsors who offer substantial families access to stellar investment opportunities in areas such as real estate, venture capital, private equity, and hedge funds. In addition, Family Office Networks shares timely thought leadership on topics related to portfolio management, philanthropy, multi-generational wealth management, compliance and regulation, risk management, insurance, training and education. The website is the hub of Family Office Networks with 40,000 users, including 9,000 family offices, and is a go-to resource for news related to family offices.
Media Contact: Mark Macias
​Phone: 646-770-0541
​Email: mmm@maciaspr.com
Source: Bridge Therapeutics
Share:
---
Categories: Pharmaceuticals and Biotech
Tags: biotech startups, opioid alternatives, opioid epidemic, opioid pain drug companies, pharma startups
---