Dr. Jeffrey Fudin, a Leading Pain Researcher, Joins Bridge Therapeutics Advisory Board
Press Release
-
updated: Aug 8, 2018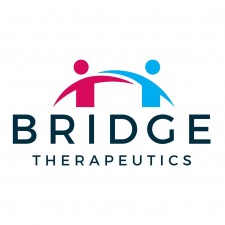 BIRMINGHAM, Ala., August 8, 2018 (Newswire.com) - Bridge Therapeutics, an innovative pharmaceutical startup, is pleased to announce the addition of Dr. Jeffrey Fudin to its Scientific Advisory Board.
Dr. Fudin's years of clinical experience and research into pain and addiction will help guide Bridge Therapeutics as it develops a new treatment for chronic pain.
In addition to Dr. Fudin's numerous awards, honors and accolades, he is also the founder and CEO of Remitigate, LLC, a company dedicated to developing software to mitigate opioid risks. He has been involved with several patient and medical advocacy coalitions and organizations centered around treating pain, educating prescribers, and safely prescribing opioids.
Dr. Fudin is an active lecturer, writer, and researcher on pain management issues. He has been an invited speaker on pain management at Veterans Hospitals and at major academic medical centers throughout the United States. He is also the owner and managing editor of Paindr.com, an interactive website that houses a blog on pain and includes many resources developed by Dr. Fudin for medical professionals including pharmacists. Additionally, he is a senior editor for Pain Medicine and Co-Chief Editor-At-Large for Practical Pain Management.
As a peer reviewer, Dr. Fudin helped to establish the various clinical practice guidelines for Arthritis, Fibromyalgia, Cancer Pain, and Palliative Care. He was a panel member for establishing guidelines on the "Use of Chronic Opioids for Chronic Non-Cancer Pain," a collaborative effort between the American Pain Society and the American Academy of Pain Medicine; these guidelines have been widely disseminated by the American Journal of Pain for use by healthcare providers worldwide.
Dr. Fudin is the Founder and Chairman of Professionals for Rational Opioid Monitoring & Pharmacotherapy, a group that was formed to advocate for safe opioid prescribing by encouraging clinician education, proactive risk stratification, and appropriate therapeutic monitoring.
About Bridge Therapeutics
Bridge Therapeutics is an innovative development-stage specialty pharmaceutical company pursuing U.S. Food and Drug Administration (FDA) and European Medicines Agency (EMA) approvals of a patented (U.S. Patent #8410092) and patent-pending drug combination, BT-205, for the treatment of chronic pain in opioid-experienced patients. The investigational drug BT-205 is a unique combination of two synergistic chronic pain drugs-the partial-agonist opioid buprenorphine and the NSAID meloxicam-delivered in a state-of-the-art sublingual formulation. The dosing and delivery method will be a commercial advantage over the current alternatives. Bridge Therapeutics is preparing the regulatory applications and planning the clinical trials to make its BT-205 compound and other investigational new drug candidates available to millions of patients for whom addictive and potentially dangerous full-agonist opioids such as oxycodone and morphine are ineffective or unsatisfactory.
Media Contact: Mark Macias
​Email: mmm@maciaspr.com
​Phone: 646-770-0541
Source: Bridge Therapeutics
Share:
---
Categories: Pharmaceuticals and Biotech
Tags: biotech startups, opioid alternatives, opioid epidemic, opioid pain drug companies, pharma startups
---