Pendo Systems Announces Strategic Partnerships With Two Innovative Fintech Companies: Azimuth GRC and Global Comply
Press Release
-
updated: Dec 5, 2018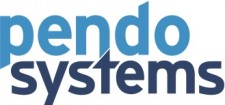 MONTCLAIR, N.J., December 5, 2018 (Newswire.com) - Pendo Systems announces key strategic partnerships with Global Comply Solutions and Azimuth GRC. Both companies focus on different parts of the regulatory and compliance ecosystem and will look to benefit from embedding the Pendo Platform within their solutions. The partnership with Pendo will offer an end-to-end automated solution within the respective platforms. 
"The Pendo Platform has been in production transforming unstructured data into machine-readable content for more than two years, so a partnership with Global Comply and Azimuth GRC, not only makes total sense for Pendo, it will also help significantly accelerate the growth of our business by embedding our enabling technology in two highly innovative solutions. The opportunity to partner with two emerging Fintechs to accelerate the growth of all three of our companies is truly exciting and we look forward to helping each other enhance the capabilities we are each able to offer our customers," said Pamela Pecs Cytron, Founder/CEO, Pendo Systems.
The Pendo Platform is an enabling technology that makes unstructured data both addressable and machine-readable so it can be easily consumed by AI/ML solutions, downstream BPM/RPA systems, and workflow solutions. 
Global Comply Solutions is a privately-owned New York-based Compliance Solutions and Services company. The firm's offerings include a proprietary software application platform called 'factor', helping banks and financial services firms with FATCA, and CRS compliance & reporting.
"At Global Comply Solutions, we pride ourselves in offering a 'one-stop' shop for compliance software, data transformation, architecture, integration with operational systems and contents, so the partnership with Pendo Systems makes complete sense and helps us offer a true, end-to-end solution in our space," said Venkat Radakrishnan, Founder/CEO Global Comply Solutions.
Azimuth GRC is a Fintech company focused on helping highly regulated companies across all industries demonstrate regulatory compliance. Azimuth GRC ingests all United States Federal and State laws and regulations and converts them to searchable, structured data. Laws are defined into operational requirements and mapped to the department responsible. The platform provides workflow capability to map policies, procedures, and controls used to comply with the laws and regulations. Azimuth GRC provides automated updates to laws/regulations and the associated impacts to mapped policies, procedures, and controls.
"The partnership between Pendo Systems and Azimuth GRC is a great match! It enables us to provide customers with an out-of-the-box Compliance Management Program by bringing Azimuth GRC's regulatory capabilities with Pendo's ability to transform unstructured control documents and data into structured data," said Founder/CEO Rohin Tagra, Azimuth GRC.
About Pendo
The Pendo Machine Learning Platform is a data management and discovery platform. It transforms unstructured data into machine-readable datasets at machine scale and significantly improves on standard NLP libraries by applying real-world, customer training data. Headquartered in New Jersey with offices in Charlotte, North Carolina, the senior management team brings decades of experience developing, selling and supporting enterprise-grade software solutions to global banks, insurance companies, and asset management firms.
About Global Comply Solutions
"Founded in 2014, PVin Corp, now doing business as Global Comply Solutions (www.global-comply.com), is a privately-owned New York-based Compliance Solutions and Services company. Their products include a proprietary software application platform called 'Factor', helping Banks and Financial Services firms with FATCA, and CRS Compliance & Reporting. Global Comply Solutions software platform is used successfully by large public and private sector banks in India and FS firms in Singapore. The company currently offers their software, solutions, and services across multiple global markets through implementation partners in local markets.
About Azimuth
Azimuth GRC (www.azimuthgrc.com) is a FinTech company focused on providing innovative software solutions to heavily regulated industries and companies to manage their laws from A to Z. Azimuth GRC's SaaS platform enables organizations to increase testing coverage of laws by automating Compliance testing at a reduced cost. Azimuth does not provide legal services or advice to a Customer or any third party. Azimuth GRC is headquartered in Jacksonville, FL.
Source: Pendo Systems
Share:
---
Categories: Banking, Finance, Insurance
Tags: AI, Azimuth GRC, Big data, Compliance, Comply Global, Fintech Power 50, machine learning, Pendo Systems, Regulatory Compliance, Unstructured data
---