PakStyle.pk Has Added Eid-Ul-Fitr Festive Collection 2017
Press Release
•
updated: Jun 2, 2017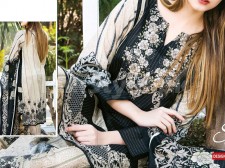 Karachi, Pakistan, June 2, 2017 (Newswire.com) - PakStyle.pk is a name known commonly to all online shoppers in Pakistan looking for the latest fashion clothing and accessories at affordable prices without compromising products' quality. Moving on a step further on its legacy, PakStyle.pk has yet again introduced the latest Festive Collection 2017, adding up more happiness and joy to your festive moments. From women's clothing and accessories to wrist watches and perfumes for men, PakStyle.pk introduces its Eid-ul-Fitr Sale offering everything that can sparkle you up for the special days.
What Is Eid-ul-Fitr?
The end of the pious month of Ramadan marks the coming of Eid-ul-Fitr, one of the two biggest religious occasions celebrated by Muslims all over the world. Eid-ul-Fitr is celebrated grandly, with everyone dressing in their best and enjoying the occasion over scrumptious, sweet dishes, while relatives and friends come to meet each other. This occasion is celebrated like no other, and to aid your fashion buds this year, PakStyle.pk, the rapidly growing website for online shopping in Pakistan, is offering just the variety that will make you stand out in the crowd.
Top Product Collections at PakStyle.pk
Festivities are enjoyed by everyone in a different way, and catering to the various demands and choices of customers, PakStyle.pk offers a vast collection of clothing, cosmetics, perfumes, wrist watches, women's clothing and more.
Lawn Collection: Lawn is the new fever in town as summer is here to stay and the lawn frenzy is set to enter the coming occasional festivities. With designer lawn dresses being an integral part of the PakStyle.pk Festive Lawn Collection 2017, the distinct designs are set not only to offer grandiosity of Eid-ul-Fitr to the attire, but also manage the scorching heat of the day. Shop from a vast collection of printed, embroidered and stylish cut lawn dresses and enjoy the festivities in the most stylish way.
Perfumes & Fragrances: While women may have several accessories to adorn them on an occasion, one accessory that offers men the extra edge is the perfects smells and scents they use to optimize their personalities. Offering men a chance to stand out this season, PakStyle.pk is offering an extensive range of perfumes for men and women to choose from, satisfying all types of personalities and choices. From branded perfumes such as Ajmal, Rasasi and Maryaj to quality local products, choose the smell that complements your style and let the world know you are out to celebrate.
Wrist Watches: Time is success, and this Eid-ul-Fitr, as you mark your success celebrating with loved ones, the perfect choice for yourself or as a gift are the exceptional wrist watches that PakStyle.pk has featured in its Festive Collection 2017. Enjoy the special celebratory moments with loved ones and treasure every second as they go by. A selective wrist watch is the perfect way to count the memorable moments spent enjoying this Eid-ul-Fitr, or give a watch to a loved one and express your joy this season.
For all this and more, don't forget to regularly visit PakStyle.pk as the new festive collection 2017 is available online now. The new and exclusive festive collection offers all perks to help you enjoy your Eid-ul-Fitr brilliantly this year.
Media Contact:
Kashif Iqbal
Phone: +92-336-2226632
Email: info@pakstyle.pk
Source: PakStyle.pk
Related Media
Additional Links