PAIRIN Selected for JFFLabs Impact Accelerator Focused on Scaling Growth-Stage Technology Companies Reshaping the Future of Work
Press Release
•
updated: Oct 23, 2019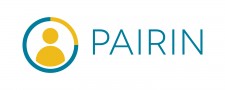 DENVER, October 23, 2019 (Newswire.com) - ​​​​​​Denver-based PAIRIN has been selected for the JFFLabs Assessments Impact Accelerator. The program is designed for growing technology companies that have high-impact solutions for identifying, selecting and supporting the training and development of talent for entry-level and middle-skill-level jobs, particularly in IT. JFFLabs, a nonprofit subsidiary of JFF, works with mission-aligned entrepreneurs and growth-stage companies to accelerate and scale technology-based solutions.
At the end of 2017, nearly 500,000 IT job postings were unfilled nationally, yet the Bureau of Labor Statistics estimates that employment in computer and IT occupations will grow 13 percent between 2016 to 2026, creating 557,100 new jobs. That's greater than the average projected growth rate for all occupations, and these roles have an average annual salary of $112,890 — more than double the average national wage, according to the Computing Technology Industry Association. JFFLabs saw this as an opportunity to help young people and individuals in transition to access high-quality careers that pay family-supporting wages, and they recognized the need to train hundreds of thousands of new workers over the coming years. With this in mind, they partnered with Salesforce.org to develop a program to help scale startups and growth-stage companies who have effective assessment technologies that evaluate talent based on what workers know and can do (their potential), as opposed to inaccurate signals, like degrees or social connections.
"We are honored to be selected for the JFFLabs Impact Accelerator to further our vision of making education relevant and hiring equitable," said Michael Simpson, CEO of PAIRIN. "We believe a key to that future is improving the efficiency and reliability of regional talent ecosystems with skills-based development and job matching. JFF shares our desire that people be considered for their abilities more than their histories," Michael added.
Yesterday, JFFLabs released a market scan to identify the most promising work technologies that are poised to generate significant social impact and are aligned to particular topic areas. JFFLabs partnered with Salesforce.org to identify and organize solutions around social impact, and included a full scope of the assessments market and presented impact opportunities, technology trends, market dynamics and impact investment insights. The market scan included nearly 80 companies in total, with deep dives on 12 innovators to watch, including PAIRIN. This feature builds on foundational support from ETF@JFFLabs, an investment fund of JFF.
"The market scan features companies who are either creating significant business-aligned social to impact, developing potentially transformative innovations, or led by inspiring founders and teams who we believe in," said Stephen Yadzinski, managing director, JFF. "Today, we have greater opportunities to leverage assessments in education and training programs — from higher education to apprenticeship to corporate training programs — as well as using assessments to create diverse teams and to achieve superior performance, productivity, and engagement," Yadzinski added.
The market scan also identified assessments as an essential component of an effective talent pipeline, in hiring, and in education and training programs. It estimates that assessments will become an even more important tool in the identification, selection, training and education of individuals across the globe with IT as a particularly vibrant space.
About PAIRIN
PAIRIN is a social enterprise software company whose mission is to make education relevant and hiring equitable. PAIRIN's suite of behavioral science-based products is the world's first competency-based talent ecosystem that personalizes career exploration, job matching and professional development. Recognized as one of Outside's 50 Best Places to Work in 2018 and Denver Business Journal's Best Places to Work in 2019 as well as the 2017 Denver Chamber of Commerce Start-Up of the Year, the 2017 Colorado Technology Association APEX Emerging Tech Company of the Year award and 2017 Colorado Companies to Watch winner, PAIRIN continues to lead the skills-based talent pipeline evolution for education and industry. Find out more at www.PAIRIN.com.
Source: PAIRIN