PAIRIN Unveils My Journey AI: Revolutionizing Career Planning With AI-Driven Matching
Press Release
•
Sep 12, 2023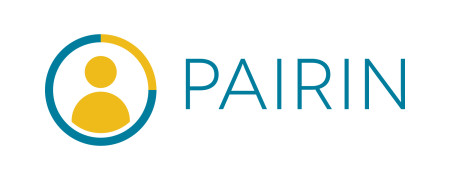 DENVER, September 12, 2023 (Newswire.com) - PAIRIN, the workforce journey company, today announced the launch of My Journey AI, a first-of-its-kind, AI-driven career-matching, education-pathing, resume-and-cover-letter-creation platform. My Journey AI creates personalized career paths for individuals while reducing the administrative burden for the professionals who support and guide job seekers.
The announcement comes six months after PAIRIN acquired Savviest, promising to bring Savviest's AI-driven career offerings to its existing My Journey platform.
My Journey AI's personalized career and education matching, working alongside logic-driven workflows, labor exchange, and case management, enables workforce organizations to intelligently connect the people they serve to careers, programs, and jobs. Through this solution, PAIRIN is providing professionals with a powerful tool to truly personalize the experience for each job seeker they serve.
My Journey AI has a number of elements that make it uniquely suited to help individuals find their ideal careers:
The AI algorithms are built upon a recommendation engine that brings together multiple skills taxonomies and leverages hundreds of thousands of observed job transitions.
In minutes, job seekers can fill out a simple survey and receive an interest-based match, and further refine their career matches with a combination of their interests, behaviors, and skills intelligently extracted from their work experience.
It offers AI video avatars to deliver personalized content.
The technology is adaptable to serve individuals just investigating career paths, those with many years of work experience or those looking to embark upon a completely new career.
"Choosing a new career path can be risky, scary and costly, especially when you are trying something entirely new. Such important decisions cannot be made based on simple tools and generalized assessment results. Major career decisions must be personalized based on your skills, your behaviors, and your desires, because each person is unique. That is what makes My Journey AI such a game changer," said Michael Simpson, CEO of PAIRIN. "Job seekers at every stage of life can utilize My Journey AI to find meaningful careers, jobs and education paths, allowing the professionals that walk alongside to focus their time on coaching and removing barriers."
Individuals using My Journey AI start by identifying their unique interests, behavioral skills and skills extracted from work experience. The AI-powered algorithms, built upon millions of data points, then take into account the full picture of the individual and identify tangible career paths including career, education and upskill recommendations. Once an individual has selected their desired path, the career-matching tool continues to guide them to get more job interviews with AI-backed resume-and-cover-letter creation and application tracking.
The software also allows individuals to share their journey with the professionals, parents, counselors, advisors and case managers supporting them. They can access insights to assist individuals with career-goal development, program enrollment, job applications and more.
To learn more about PAIRIN and get a demo of My Journey AI, visit www.PAIRIN.com.
About PAIRIN
PAIRIN is a nationally recognized social impact technology company that is revolutionizing the way workforce and education intersect to foster a seamless, rewarding, and relevant journey for students and career-seeking professionals. Our My Journey platform enables workforce programs, government, and educational organizations to more effectively deliver training, AI-personalized career guidance, skills development, and tailored community services through automated data integrations and easy-to-implement no-code workflows. Founded in 2012 in Denver, Colorado, PAIRIN today is an Inc. 5000 Fastest-Growing Company serving government, education and workforce partners across the nation. For more information, visit www.PAIRIN.com.
Source: PAIRIN