PAIRIN Launches Next Generation SaaS-Based Hiring Tool
Press Release
•
updated: Feb 16, 2017
The new PAIRIN Lite disrupts the pre-employment selection market with unique licensing model, applicant prioritization, and career planning.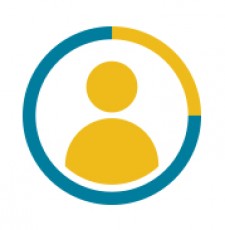 Denver, CO, February 16, 2017 (Newswire.com) - PAIRIN announced today the launch of the new PAIRIN Lite product, which features a new model of licensing for science-based hiring solutions to meet the needs of small and medium business owners. PAIRIN's unique software as a service (SaaS) allows organizations to quickly and easily identify which job applicants are most like their top performers by prioritizing applicants via a ranking percentage.
Companies can survey their top performers to create custom targets by job role or to assess fit to the company's culture. And, they can now achieve this at a rate that is affordable for all businesses, regardless of size. By offering their assessment component for free for an unlimited amount of applicants, and allowing employers to use the system for free for one position forever, PAIRIN is lowering the cost barrier to bring the evaluation of soft skills to every single company.
"Now, any business can make very wise hiring decisions for free, get custom interview guides, and identify exactly what makes their top performers great."

Michael Simpson, PAIRIN Co-founder and CEO
Building upon science backed by 60 years of research and 16 years of business application by the founders, PAIRIN is the most comprehensive measurement in existence with over 100 essential skills, or "soft skills." These include a variety of qualities from strengths, virtues, emotional intelligence, as well as, mindsets and motivators. The importance of soft skills has been increasingly recognized by both employers and educators alike as at least 75% of the reason people succeed or fail in a job, making the evaluation provided through PAIRIN a beneficial tool to hiring managers in identifying and predicting an individual's long-term advancement at a company.
"PAIRIN Lite is the first solution to put highly-sophisticated science that was previously too costly and complicated, into the hands of hiring managers at small and medium businesses so they can finally make reliable hiring decisions based on the same employee performance factors as Fortune 500 companies with huge budget leverage," said Michael Simpson, PAIRIN Co-founder and CEO. "Now, any business can make very wise hiring decisions for free, get custom interview guides, and identify exactly what makes their top performers great," he added.
Beyond the initial time and money savings, PAIRIN also provides hiring leaders with a multitude of resources to make their lives easier during and after the hiring process. PAIRIN offers over 1,200 proven interview questions that are suggested based on an individual's profile strengths and weaknesses, allowing managers to be able to conduct the most productive interviews. Applicants are organized in a single cloud-based location with resumes, contact information, and ranking scores displayed for quick and easy access. Skill gaps are also identified and can be used to chart and measure professional development plans for employees from the very start.
About PAIRIN
PAIRIN is a social enterprise software company with offices in Denver, CO and Austin, TX. Their mission is to make education more relevant for students and their future employers. The PAIRIN Readiness Management SystemTM is the world's first cloud-based solution for integrating essential skills development, measurement and growth tracking into any curriculum or job. Recognized as one of "The Top 50 Coolest New Companies in America" by Business Insider in 2015, PAIRIN continues to lead a valuable narrative in the measurement of essential skills within workforce development with their Friendly ScienceTM approach of making proven science more accessible to the masses. Find out more at www.PAIRIN.com.
​Media Contact: Carli Franks, (708) 334-7572, cfranks@PAIRIN.com​
Source: PAIRIN, Inc.
Tags
Additional Links