PAIRIN Awarded Contract to Build Detroit at Work Career Navigation System
Press Release
•
Jul 6, 2023
New tool for jobseekers will help them better understand and navigate the current job market, which jobs can lead to more lucrative and stable careers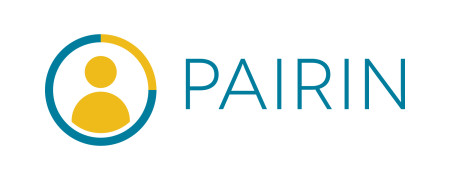 DENVER, July 6, 2023 (Newswire.com) - The Denver-based social impact technology company PAIRIN announced today it has been awarded a contract with the city of Detroit's workforce development system, Detroit at Work, to create for jobseekers a personalized career navigation tool that helps them better find ideal, stable career paths that are matched to their skills and interests.
PAIRIN will provide Detroit job seekers with a personalized, easy-to-use career navigation experience using the proven My Journey platform.
New contract is PAIRIN's first in Michigan but comes on the heels of large projects in Florida, Virginia and Colorado.
The work will supplement the current Detroit at Work jobseeker portal by linking Detroit residents to the most fitting and relevant services, training, and career options for longer-term success and independence. The timing of the enhanced portal, slated to launch in 2023, is important, as a rapidly evolving economy is putting increased pressure on jobseekers to understand how to build and adapt their skillset to new and different types of work.
"We agree with Detroit at Work that people in search of jobs need a user-friendly, customized experience that guides them efficiently through the process of mapping their own unique career path," said PAIRIN CEO Michael Simpson. "We are thrilled to partner with Detroit at Work in their commitment to creating a truly personalized experience for residents."
This is PAIRIN's first time working in Michigan, but the Denver-based company has seen significant growth in recent years, winning large projects for Florida, Virginia and Colorado, as well as managing implementations in Washington, D.C., and nine adult education consortia across California. Also, PAIRIN's recently announced acquisition of AI technology company Savviest will play a role in the Detroit at Work portal improvements, with user-friendly applications that help jobseekers prepare for and attain meaningful employment.
"We sought a company that could create a human-centered jobseeker tool, which provides a personalized navigation system and assessments that match jobseekers to jobs based on their interests and strengths," said Dana Williams, Chief Strategy Officer at Detroit at Work. "PAIRIN clearly emerged as the most capable provider, and they share our belief that career navigation is a continuous and progressive journey. We look forward to providing Detroit jobseekers with a tool that can truly elevate their career path."
###
About PAIRIN
PAIRIN is a social impact technology company that is revolutionizing the way workforce and education intersect to foster a seamless, rewarding and relevant journey for students and career-seeking professionals. Our science-based My Journey platform enables workforce programs, government and educational organizations to more effectively deliver training, career guidance, skills development and tailored community services through one easy-to-implement and simple data integration and no-code workflow solution. PAIRIN was founded in 2012 and serves states, education and workforce programs across the nation. Visit www.PAIRIN.com.
About Detroit at Work
The Mayor's Workforce Development Board (MWDB) is directly responsible and accountable to the State of Michigan, Labor and Economic Development, Workforce Development (LEO/WD) for the planning and oversight of talent development programs in the City of Detroit. Designated by the MWDB, Detroit Employment Solutions Corporation (DESC) is the fiscal and administrative entity that provides workforce services to job seekers and employers. The system is branded as Detroit at Work.
Source: PAIRIN