PAIRIN Announced as Start-Up Business of the Year Finalist
The Denver Metro Chamber of Commerce announced PAIRIN as one of three finalists for the Start-Up Business of the Year category for the 2017 Business Awards.
Press Release
-
updated: Mar 7, 2017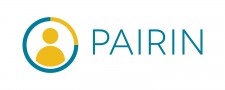 DENVER, COLORADO, March 7, 2017 (Newswire.com) - The 2017 Business Awards finalists were announced last week, and PAIRIN is among the top contenders for Start-Up Business of the Year. This award recognizes new, emerging and fast-growing businesses that are advancing fresh ideas to meet a marketplace need and are infusing the spirit of entrepreneurism in all they do.
PAIRIN is a Denver-based business that is making education more relevant and hiring more equitable by taking extremely accurate, complicated science and making it friendly and accessible for any professional or student to use. PAIRIN's system focuses on measuring the soft skills and mindsets that make up 75% of what is needed for long term job success. And, while other companies focus on one segment of the talent pipeline, PAIRIN's unique approach targets the breadth of workforce development - from students and career seekers to the businesses doing the hiring - making this vast depth of knowledge the most expansive and impactful in existence.
"PAIRIN is honored to be a Start-up of the Year finalist," said Michael Simpson, PAIRIN Co-founder and CEO. "The support we have received from the Denver community has truly helped propel us in our start-up phase, and we look forward to many more years of partnership as we grow," he added.
The awards are hosted by the Denver Metro Chamber of Commerce and winners will be announced at the annual awards luncheon, taking place on Thursday, April 27, 2017, from 11 a.m. - 1 p.m. at the Infinity Park Event Center. Awards are given in a total of six categories including small business, start-up, green business, small nonprofit, large nonprofit and minority or woman-owned business.
About PAIRIN
PAIRIN is a social enterprise software company with offices in Denver, CO and Austin, TX whose mission is to make education more relevant and hiring more equitable. The PAIRIN Readiness Management SystemTM is the world's first cloud-based solution for integrating essential skills development, measurement and growth tracking into any curriculum or job. Recognized as one of "The Top 50 Coolest New Companies in America" by Business Insider in 2015, PAIRIN continues to lead a valuable narrative in the measurement of essential skills within workforce development with their Friendly ScienceTM approach of making proven science more accessible to the masses. Find out more at www.PAIRIN.com.
Source: PAIRIN, Inc.
Share:
---
Categories: Business Technology, Educational Technology, Business
Tags: Awards, Business Awards, Denver, Start-Up
---