Pacsoft Appoints Andrew Vick Chief Operating Officer
Pacsoft, a leading company of Inventory Management (IMS) & Point of Sales (POS) solutions appoints Andrew Vick as Chief Operating Officer (COO).
Press Release
-
May 5, 2016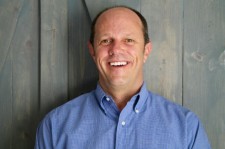 Denver, Colorado , May 5, 2016 (Newswire.com) - Pacsoft today announced the appointment of Andrew Vick as COO. Mr. Vick brings over a combined 25 years of sales and marketing experience. His primary goal as COO is to continue to provide an outstanding experience to Pacsoft's existing customers, while simultaneously increasing market share. "We're making great strides in improving current processes and enhancing the customer experience," says Vick.
"Responsible for over 300% revenue growth in just three years at Snowmass Hospitality, Andrew's proven previous success in coordinating and leading a sales and marketing team in the technology space, is invaluable to us," said Andrew Darbyshire, Owner & Founder of Pacsoft. "As we continue to increase our offerings and evolve around current technology, we are thrilled to have him join our team as we continue to grow," added Mr. Darbyshire.
About Pacsoft
Pacsoft, has been developing Inventory Management Solutions for retail and wholesale businesses for over 26 years. The company's software systems make managing sales, accounts, suppliers and inventory a fast and easy process. Today, Pacsoft solutions are being used in the USA, Central America, UK, Asia and Australia. Visit pacsoft.com for more information.
For Press and Media Opportunities Contact
Casandra Walker
VP of Global Business Relations
(323) 979-8417
Source: Pacsoft
---
Categories: Business Technology, Computers and Software, Retail Technology
Tags: hardware, inventory, management, pointofsales, retailers, software, solutions, systems, technology
---