Oxford Instruments Appoints Two National Sales Managers to Support Its Growth Strategy for Its Optical Emission Spectroscopy (OES) Business in North America
Press Release
•
updated: Jan 14, 2016
Oxford Instruments hires two national sales managers to further develop national accounts for its Optical Emissions Spectroscopy (OES) product line within the United States. These new hires have a wealth of experience in OES and are well positioned to strengthen OES across the U.S.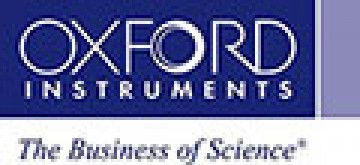 Concord, MA, January 14, 2016 (Newswire.com) - ​Oxford Instruments, a leader in analytical instrumentation for the industrial sector, is pleased to announce today that John Kurtz and Wayne Vereb have joined the company to further develop national accounts and new partnerships for OES instrumentation across the United States. These hires bring to Oxford Instruments a wealth of experience within the OES industry and they are a vital part of the key strategy to expand sales and service for OES products across North America. Oxford Instruments' new program to bring their sales and service support in house is engineered to strengthen OES and to provide a cohesive experience for our customers across these areas.
Bob Burton, Sales and Service Director for North America said "Both John's and Wayne's industry knowledge and experience with OES make them each a key addition to the Oxford Instruments team. Their appointment supports our commitment to becoming the premier provider of OES instrumentation across North America. We are very fortunate to have these highly-qualified individuals join our family and I am confident that they will both play a key role in advising and implementing the highest quality solutions for our clients."
Both Vereb and Kurtz have over eight years each working with OES. Vereb graduated from Gettysburg College and he comes to Oxford Instruments from Spectro. When Vereb was asked why he joined Oxford Instruments he said, "I wanted to work for a market innovator that was actively investing in the development of new and exciting cutting edge technologies." Kurtz graduated from the Indiana University of Pennsylvania and was previously a representative selling Oxford Instruments OES, X-Ray Fluorescence (XRF) and Laser Induced Breakdown Spectroscopy (LIBS) products into industrial markets. This has given him a unique understanding of Oxford Instruments' markets and applications. "I joined Oxford Instruments because of their commitment to provide the highest level of customer service that I have seen in the industry. Oxford Instruments has a solution for almost any metals analysis application with this product portfolio," said Kurtz.
For more information on Oxford Instruments sales and service contact them at industrial@oxinst.com.
- Ends -
Issued for and on behalf of Oxford Instruments Industrial Analysis Limited

For further information and electronic copies of the images please contact:
Kim White
Marketing Communications Specialist
Oxford Instruments Industrial Analysis
Email: kim.white@oxinst.com
Tel: +1 978 369 9933
About Oxford Instruments
Oxford Instruments designs, supplies and supports high-technology tools and systems with a focus on research and industrial applications. It provides solutions needed to advance fundamental physics research and its transfer into commercial nanotechnology applications. Innovation has been the driving force behind Oxford Instruments' growth and success for over 50 years, and its strategy is to effect the successful commercialization of these ideas by bringing them to market in a timely and customer-focused fashion.

The first technology business to be spun out from Oxford University over fifty years ago, Oxford Instruments is now a global company with over 1900 staff worldwide and is listed on the London Stock Exchange (OXIG). Its objective is to be the leading provider of new generation tools and systems for the research and industrial sectors.

This involves the combination of core technologies in areas such as low temperature, high magnetic field and ultra-high vacuum environments, Nuclear and Electron Magnetic Resonance, X-ray, electron and optical based metrology, and advanced growth, deposition and etching.

Oxford Instruments aims to pursue responsible development and deeper understanding of our world through science and technology. Its products, expertise, and ideas address global issues such as energy, environment, security and health.
Visit www.oxford-instruments.com for more information on the company and its products.