Check for Lead in Drinking Water Pipes and Fittings Using Oxford Instruments' X-MET8000 XRF Analyzers
Press Release
•
May 10, 2016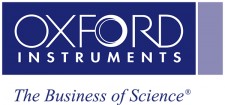 Concord, MA, May 10, 2016 (Newswire.com) - ​Where lead contamination of drinking water is suspected, the Oxford Instruments X-MET8000 series of handheld​ X-ray fluorescence (XRF) analyzers can be used to quickly check which components are causing the contamination.
Prevention of leaching of lead into drinking water
Lead can enter drinking water if the components in water installations (e.g. lead pipes, leaded-brass fixtures, lead solder) corrode. To prevent the leaching of lead into drinking water, many pipes in potable water supplies have been replaced by copper pipes. However, the use of leaded solder is still widespread, and some brass faucets and fittings may still contain lead. Due to the fabrication of lead-free fittings being more costly, components containing lead are still used for other water installations and in countries in which safety regulations are not yet in place.
X-ray fluorescence (XRF) is a proven, non-destructive technique that enables the determination of the elemental composition of various materials, including metal alloys, in seconds. The X-MET8000 series of analyzers can be used for the rapid testing of metal plumbing components in existing and new water installations. The X-MET8000 can also be used for materials incoming inspection, manufacturing quality control, and to ensure the correct components are being selected in the warehouse prior to an installation or repair.
Small-spot collimator option for measuring solder
To measure solders accurately, the small-spot collimator option is available on the X-MET8000 Expert and Optimum models. It enables the user to isolate the solder from the pipe material, and the use of the optional built-in camera ensures correct positioning of the analyzer on the solder joint.
Fast, accurate, field portable analyzers
The X-MET8000 series of field portable analyzers are fitted with a large-area silicon drift detector (SDD) and high performance X-ray tube, delivering the exceptional speed and superior performance needed for the measurement of trace alloying elements. The X-MET8000 is manufactured with a rugged enclosure and its IP54 rating ensures durability and low cost of ownership making it ideal for use outside. Its large heat sink provides the most efficient heat dissipation ensuring stability and reliability, even in hot environments. Compact and lightweight at only 1.5kg including the battery, the X-MET8000 is fully portable for true on-site analysis.
- Ends -
Issued for and on behalf of Oxford Instruments Industrial Analysis
For more information: www.oxford-instruments.com/leadtesting
For images: see attached.
Further information:
Kim White
​Marketing Communications Specialist
​Oxford Instruments Industrial Analysi
​Email: kim.white@oxinst.com
Tel: 978-369-9933
​About Oxford Instruments
Oxford Instruments designs, supplies and supports high-technology tools and systems with a focus on research and industrial applications. It provides solutions needed to advance fundamental physics research and its transfer into commercial nanotechnology applications. Innovation has been the driving force behind Oxford Instruments' growth and success for over 50 years, and its strategy is to effect the successful commercialization of these ideas by bringing them to market in a timely and customer-focused fashion.
The first technology business to be spun out from Oxford University over fifty years ago, Oxford Instruments is now a global company with over 1900 staff worldwide and is listed on the London Stock Exchange (OXIG). Its objective is to be the leading provider of new generation tools and systems for the research and industrial sectors.
This involves the combination of core technologies in areas such as low temperature, high magnetic field and ultra-high vacuum environments, Nuclear and Electron Magnetic Resonance, X-ray, electron and optical based metrology, and advanced growth, deposition and etching.
Oxford Instruments aims to pursue responsible development and deeper understanding of our world through science and technology. Its products, expertise, and ideas address global issues such as energy, environment, security and health.
Source: Oxford Instruments
Related Media