PressRelease.com Helps Companies Overcome Unwelcome Publicity With Strategic Press Release Distribution
PressRelease.com offers creative solutions for companies facing difficult situations brought about by the COVID-19 pandemic.
Press Release
-
updated: May 28, 2020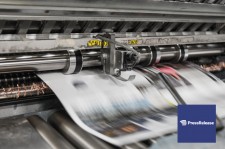 SARASOTA, Fla., May 28, 2020 (Newswire.com) - Companies across nearly every industry are facing a number of challenges as a result of the economic downturn caused by the COVID-19 pandemic. PressRelease.com's simple, cost-effective press release distribution options can help businesses control the narrative, and put out the right information that shows that they're weathering the storm until the economy recovers.
"It's a new situation for a lot of businesses, and many are unsure of how to properly handle it," says Erik Rohrmann, COO of PressRelease.com. "We know how effective and powerful word of mouth marketing is, which is why it's important for businesses to control the message. Bad news travels fast, so it's essential for businesses to get ahead of this kind of negative publicity and set the record straight."
Whether it's meeting payroll, layoffs, supply chain issues or a severe shortage of demand for their product or service, businesses are having to find new ways to face the negative attention that these situations are generating. Even though many companies are facing economic or operational hardship amid the pandemic, there are still many keeping their head above water despite the overwhelming challenges they are facing. 
Good news travels fast, but bad news travels faster. Companies are still maintaining their operations, keeping workers employed and their communities robust, despite the many negative aspects affecting them. It's important for companies to remind media and consumers alike about the positive aspects — the grit, bravery, and managerial skill — that the pandemic is bringing out in people, versus the compounding challenges and hurdles that they're overcoming each day. 
"The fact that there are still many businesses that can keep the doors open, whether those doors are in person online, is proof of their tenacity and resilience. Those that can keep moving forward, despite the economy being turned on its head, should be showcasing that determination front and center; it's remarkable what they're able to achieve day by day as the crisis continues," adds Rohrmann.
​PressRelease.com helps companies overcome the challenges amid the COVID-19 crisis with the ability to reach a wider audience through effective communications. To learn more about how to create newfound value and demonstrate leadership through press release content, visit PressRelease.com.
About PressRelease.com
PressRelease.com provides simple, affordable press release distribution services to public and private companies through the most comprehensive networks and 1.8M media contacts.
Contact Information:
PressRelease.com
Media Relations
Office: 800-998-2927
Source: PressRelease.com
Share:
---
Categories: Business News
Tags: crisis management, press release, press release distribution, Smart PR
---