Optimum Acquires Encore Property Management Company
Press Release
•
Jul 13, 2023
Southern California's premier homeowner association management company adds its first acquisition, expanding its footprint and solidifying its position in the Inland Empire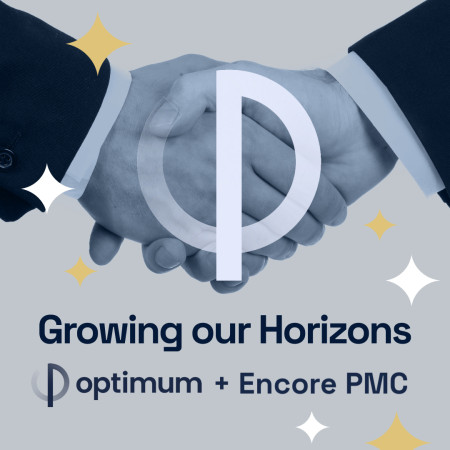 IRVINE, Calif., July 13, 2023 (Newswire.com) - Optimum Professional Property Management, Inc., a leading community association management firm in Irvine, CA, announced the acquisition of Encore Property Management Company located in Corona, CA.
Founded by Susan Beaver in 1992, Encore Property Management has provided in-depth knowledge of the residential new project development industry. Along with its commitment to quality customer service to improve the value of community management throughout its footprint, they have continued to thrive for over 30 years. With this acquisition, Optimum expands its association-centric servant management model further into the Inland Empire. The Optimum team now consists of 90 team members serving over 200 community associations and 35,000 properties throughout Southern California.
"The addition of Encore to our portfolio brings exciting opportunities for expansion and innovation. We are committed to preserving the unique qualities implemented by Encore founder Susan Beaver, as well as the brand identity that has made them a success. At the same time, we plan to leverage our resources and expertise to even better serve evolving community needs of the Inland Empire. We warmly welcome the talented team and look forward to a prosperous journey together, creating enhanced value for our clients," said Debra Kovach, CEO.
The acquisition enables Optimum to expand its geographical footprint in Corona, CA, and neighboring areas, reinforcing its commitment to serving Southern California's homeowner associations. With a growing, experienced team of industry professionals, Optimum's aim is to increase operational efficiency, streamline processes, and elevate the overall experience for each of our HOA clients.
Optimum is in the process of working closely with Encore Property Management's existing team to ensure a seamless transition for its clients and employees. Through open communication and collaboration, Optimum aims to build upon the strengths of both organizations, unlocking new opportunities for growth and delivering enhanced services that meet the unique needs of communities in the Inland Empire.
For more information about Optimum and its suite of services, please visit the company's website at https://www.optimumpm.com/community-management/
ABOUT OPTIMUM
Optimum is a leading provider of community management solutions, offering a range of services designed to help homeowners associations and HOA boards manage effectively and efficiently. Through reliable and responsible leadership, the Optimum mission is to promote harmony and goodwill in every HOA they serve, offering creative ideas and best practices that help communities and their leaders grow competently together. For more information, visit https://www.optimumpm.com/about/
Source: Optimum Professional Property Management