Online Trading and Selling Platform UTradeNow Launches New Website
UTradeNow has hit the market as a mediation platform for trading, buying and selling.
Press Release
-
updated: Aug 6, 2018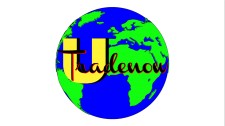 LOS ANGELES, August 6, 2018 (Newswire.com) - As of July, UTradeNow has recently launched a new site-specific to the greater Los Angeles area as well as the outskirts of the city. Outside areas such as  Riverside County, Ventura County, and San Bernardino County are included with the listings. Tony Kyuregyan, the CEO and owner of UTradeNow, envisioned this site to be a convenient doorway for those attempting to clear or switch up their homes or offices. This buyer-seller platform has begun to gain traction for those who are interested in trading and selling rather than tossing out unwanted items. Additionally, the forum offers an easier route for those seeking quicker transactions and trades. These days it is easier to buy, sell, or trade more efficiently and fluidly than ever before. Thanks to internet connectivity, it is near to impossible to not be able to find what's desired.
There is a constant fluctuation in the number of belongings necessary for one person. Whether it is time to clear some space or redecorate, heading straight to a platform such as UTradeNow could eliminate shopping time. The options available are both local and cheaper than heading to a big name store, and it reserves more time for other tasks and daily necessities. In recent years time is more of the essence than ever. Personal time has become higher valued as the world, and everyone's schedules seem to be speeding up. Having a reliable buy, sell, trade platform keeps more time and money on people's hands, which comes as a hotter commodity in comparison to the products on any forum.
Kyuregyan states, "More than anything, we are interested in giving everyone a reliable site to sell and trade. We share this neighborhood and UTradeNow gives everyone a chance to get rid of their things without wasting."
The online bartering system has grown in popularity over the years because it provides convenience, price cuts, and easier searches. Those who are moving out, college students, and general shoppers flock to sites such as these for the best deals. It's not often that a busy individual has time to spend in a department store when they have an option to sift through a single website. Anything sold on UTradeNow is either in Los Angeles or close to the city, meaning the most time taken from a schedule is due to a drop-off or trade.
UTradeNow allows for a huge variety of products that can be sold. Multiple sites tend to stick to items when can easily be shipped, but this forum is nearly limitless while maintaining appropriateness. For bulkier items such as furniture or vehicles, those interacting through the site have the ability to meet according to convenience and schedules. UTradeNow acts as a third party, while any in-person trades are through those interacting.
Platforms such as these are beneficial to society and the environment. Hand-me-down items are cost-efficient, and keep unnecessary trash out of the landfills. Why throw out unwanted items when there is an option to trade? To sell stuff online through UTradeNow is always a win-win situation.
For further inquiries contact UTradeNow by emailing info@utradenow.com
Source: UTradeNow
Share:
---
Categories: Web Services
Tags: buy sell trade online, buy stuff online, sell stuff online, trade stuff online
---