Online Interior Designers Make It More Affordable to Create Dream Home
Press Release
•
Feb 10, 2023
Hiring an interior designer isn't a luxury everyone can afford but online interior design services come at a fraction of the cost.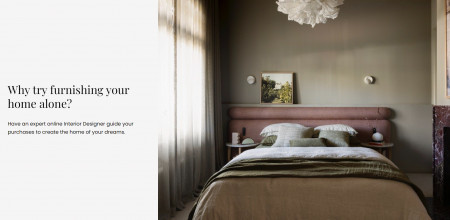 MELBOURNE, Australia, February 10, 2023 (Newswire.com) - According to leading online interior design company, FURNISHD., hiring an interior design consultant used to be a luxury only affordable by a select few. But with online interior designers, more people can enjoy professional design at a fraction of the cost.
The online interior decorator service offered by FURNISHD. simplifies the process, making it accessible and effortless. After an initial consultation, the designers set to work, translating the client's ideas into a tangible design. Sifting through countless options for furniture, accessories and paint colours, the designers present the choices in a clear and concise manner. The final design is sent to the customer, giving them the power to bring the vision to life and make as many or as few changes as they like.
FURNISHD. says this allows the client to envision the finished product, with information on where to purchase each item and the associated costs. Different packages are available to accommodate varying levels of support and room sizes, all at a flat fee with no hidden costs.
By delivering services online, overhead costs are reduced, resulting in lower fees for clients. Hiring FURNISHD. also presents several opportunities for cost savings. Through trade accounts, significant savings can be realised, potentially resulting in a return on the fee paid. For example, a 10% discount on a $3,000 sofa results in a $300 savings for the client. FURNISHD. points out that these savings can quickly accumulate with multiple purchases made for different rooms.
Video call appointments are the primary method of consultation with FURNISHD., enabling them to view the room and have a conversation to gain a thorough understanding of the desired outcome. This allows for interaction with a dedicated personal designer. Detailed questions are asked to comprehend the client's lifestyle, design preferences and any concerns. Photos and measurements are requested to further refine the design and ensure informed decisions.
FURNISHD. says although it can be challenging working within tight budgets, the online decorator knows exactly where to look to find the best bargains and because they operate independently, they can shop from anywhere to find the perfect pieces for their clients' homes.
To learn more about one of the leading online interior design firms, contact FURNISHD.
Source: FURNISHD.