Olono Brings Real-Time Guided Selling to Oracle Engagement Cloud Customers
Visit Olono this week at Oracle Modern Customer Experience to see demos and learn about the new Early Adopter Program
Press Release
-
updated: Mar 18, 2019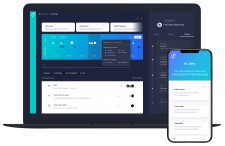 AUSTIN, Texas, March 18, 2019 (Newswire.com) - Olono, the real-time guided selling platform for reps from Opportunity to Close, today announced its early adopter program for Oracle Engagement Cloud sales customers. Olono coaches reps in the moment with sales consumable "Actions," addressing the two biggest challenges in sales — consistent engagement with targets and sales process adoption. As a result, reps spend less time on non-customer facing activities and more time engaging with prospects, earning trust and closing deals.
Oracle customers can visit with Olono and see a demo of its Guided Selling platform this week at the Oracle Modern Customer Experience conference in Las Vegas, booth ISV-17.
Often referred to as "Waze™ for sales," Olono continuously routes reps on the most effective path to close. The platform prioritizes ease of use, automating data entry from 70-plus tools and sources and delivering in-the-moment guided steps for each deal in a rep's pipeline.
"Olono is also very much in tune with the drive for intelligence-led automation and customer engagement compared with most sales force automation (SFA) systems that provide limited business value other than as system of record. Olono guides the sales force on what needs to be done next to improve the chances of a sale, whereas SFA systems, even with predictive analytics, tend only to highlight which opportunities to pursue, not how to pursue them," noted Jeremy Cox, principal analyst at Ovum in his recent report, "On the Radar: Olono provides real-time intelligent guided sales support."
Oracle Engagement Cloud sales customers are invited to apply for the early adopter program, which gives participants early access to Olono's new Oracle-integrated offering. Ideal candidates are medium to large B2B companies, with a complex sales cycle, a formal sales methodology and a belief that consistent coaching leads to improved sales outcomes. The Olono early adopter program offers reduced pricing for initial participants and preferential license pricing for the first year of use. Learn more about the program and apply by emailing jules.colon@olono.ai.
"Oracle Engagement Cloud serves as one of the industry's best System of Records (SOR). Oracle has always been at the center of enterprise-class solution discussions and is relied upon by large organizations — a sweet spot for Olono," said Larry Warnock, CEO of Olono. "By integrating with and adding value to Oracle Engagement Cloud for Sales, Olono provides an experience that is intuitive, process-aware and 100 percent committed to making sales professionals want to log in daily. It's a rep-centric tool that delivers tremendous benefits to sales leadership, from front line managers to the CRO."
Learn more about Olono by visiting:
Customer reviews: G2 Crowd
Analyst report: On the Radar: Olono provides real-time intelligent guided sales support
About Olono
Olono is real-time guided selling for B2B organizations seeking predictable revenue growth and consistent sales execution. A SaaS-based solution, Olono automatically captures all sales activity from 70-plus tools and sources, then delivers intelligent, sales-consumable "Actions" that put sales reps on the fastest path to close. Headquartered in Austin, Texas, Olono is trusted by closing sales reps and management to improve pipeline visibility, increase sales process adoption and keep reps on the playbook. For more information, visit www.olono.ai.
Source: Olono
Share:
---
Categories: Customer Relationship Management
Tags: crm, guided selling, oracle engagement cloud, oracle modern, sales gps
---