Nornickel Cuts Emissions at Kola Peninsula by 85%
Press Release
•
updated: Mar 25, 2021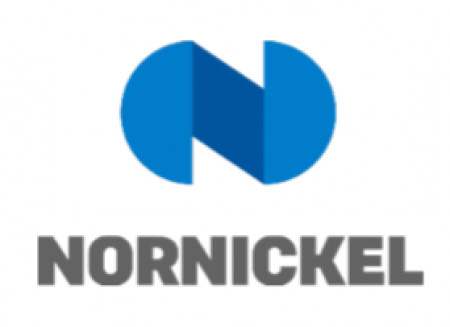 MOSCOW, March 25, 2021 (Newswire.com) - PJSC MMC Norilsk Nickel, the world's largest producer of palladium and high-grade nickel and a major producer of platinum and copper, has shut down its metallurgical shop at Kola MMC in Monchegorsk, leading to a major cut of sulphur dioxide emissions at Kola MMC's Monchegorsk site.
Vladimir Potanin, Nornickel CEO, commented, "We place environment protection as one of our highest priorities and, with the closure of this facility, we are achieving an unprecedented cut to emissions. This is yet another significant benchmark we achieved in line with our strategy to reduce our environmental footprint."
In early March, the shop stopped pyrometallurgical operations: the furnaces and converters were shut down and sulphur dioxide emissions ceased. Nornickel took another step towards higher efficiency and greener operations: going forward, all the concentrate that used to be processed in the defunct facility will be directed to the Norilsk Division and turned into finished products. The concentrate shipment unit of the Kola MMC refining shop will be engaged for this purpose.
The smelting shop closure will result in a reduction of the sulphur dioxide emissions in Monchegorsk to less than 30 ktpa in 2021 and, with the shutdown of the smelting shop in the town of Nikel, the emissions in Kola Peninsula in 2021 will be brought down 85% compared to 2015.
Immediately after the shop's closure, Nornickel will start cleaning up the production facilities and construct a new copper refining facility in Monchegorsk, which will be able to produce up to 150 ktpa of copper, double the capacity of the closed shop. The plant will use state-of-the-art roasting-leaching-electroextraction technology, observing the highest environmental standards.
The closure of the metallurgical shop will affect about 700 employees of Kola MMC and Pechengastroy. The company is implementing a targeted training and requalification programme worth over 800 mln RUBto support the employees, of which two-thirds have already been reassigned.
ABOUT THE COMPANY
MMC Norilsk Nickel is a diversified mining and metallurgical company, the world's largest producer of palladium and high-grade nickel and a major producer of platinum and copper. The company also produces cobalt, rhodium, silver, gold, iridium, ruthenium, selenium, tellurium, sulphur, and other products.
The production units of Norilsk Nickel Group are located at the Norilsk Industrial District, on the Kola Peninsula and Zabaykalsky Krai in Russia as well as in Finland and South Africa.
MMC Norilsk Nickel shares are listed on the Moscow and Saint-Petersburg stock exchanges. ADRs are traded over the counter in the U.S. and on the London, Berlin and Frankfurt stock exchanges.
Contact: Tatyana Egorova, pr@nornik.ru
Source: MMC Norilsk Nickel