Nornickel Confirms Firm Commitment to Environmental Impact Reduction
Press Release
•
updated: Feb 19, 2021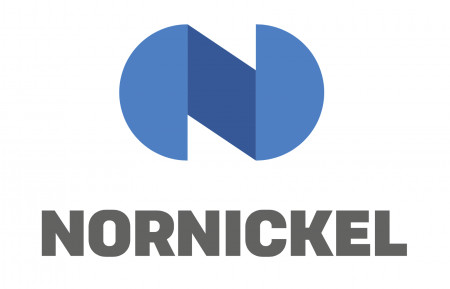 MOSCOW, February 19, 2021 (Newswire.com) - As part of the annual disclosure of its audited consolidated IFRS financial results for FY2020, Nornickel revealed significant financial allocations and a firm devotion to the environmental safety agenda. In December 2020, in line with its comprehensive environmental programme, the Company shut down a smelter at Nikel town (Kola GMK), which resulted in complete elimination of sulphur dioxide emissions in the cross-border area with Norway. In concert with Company's other environmental initiatives, this measure is enabling a significant reduction of sulphur dioxide emissions in the Murmansk region by 85% by the end of 2021.
Vladimir Potanin, Nornickel CEO, commented: "At the end of May 2020, we experienced a major environmental incident related to the leak of diesel fuel in Norilsk industrial area. The Company has drawn an important lesson from this incident and has reviewed its approach to the environmental risk management, water stewardship, biodiversity restoration and climate change, having set specific targets in each of these areas. We intend to increase our investments into industrial safety and an upgrade of energy infrastructure, gradually substituting the use of diesel fuel with natural gas which has a much lower carbon footprint."
As such, there is now a rehabilitation plan for the area affected, prepared by an independent consultant with a global expertise, Ecoterra. According to this plan, there are numerous initiatives slated for this year:
- Installation of containment and sorbent booms in the river and lake ahead of snow melting and de-icing
- Inspection of the impacted area to determine the size of the residual contamination and taking probes to check contamination levels
- Washing off river shores
- Treatment of the residual occurrences of oil contamination in the soil with sorbents
- Collection of the residual diesel contamination
- Earth stabilization, draining, profiling
- The areas with the most damaged soil covering will get fresh soil added
- Hydro seeding of grass to restore damaged grass
- Replanting of willows
About MMC "Norilsk Nickel," "Nornickel" or the "Company."
MMC Norilsk Nickel is a diversified mining and metallurgical company, the world's largest producer of palladium, high-grade nickel, and a major producer of platinum and copper; it also produces cobalt, rhodium, silver, gold, iridium, ruthenium, selenium, tellurium, sulphur and other products. Nornickel shares are listed on the Moscow and Saint Petersburg Stock Exchanges; ADRs are traded over the counter in the U.S. and on the London, Berlin and Frankfurt Stock Exchanges.
Press Contact: Tatyana Egorova, pr@nornik.ru
Source: MMC Norilsk Nickel
Tags
Additional Links