Nornickel Affirms Its Delivery Commitments Despite Short-Term Deficits in PGM Supplies
Press Release
•
updated: May 28, 2021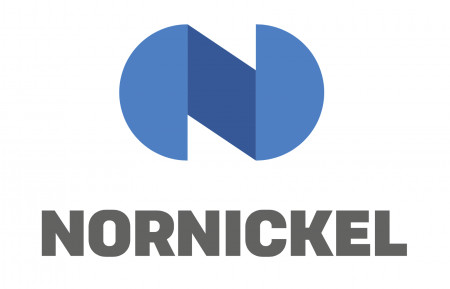 MOSCOW, May 28, 2021 (Newswire.com) - Nornickel, headed by Vladimir Potanin, will fulfill all of its current obligations with clients this year despite the short fall in production. The ongoing global pandemic, as well as a series of production interruptions at Nornickel due to accidents and other circumstances affected the global nickel and platinum group metals (PGM) market and led to shortfalls in supplies.
The forecast comes from the seventh review of PGM markets prepared in alliance with ICBC Standard Bank on the basis of a fundamental analysis of the global economic and industry data.
In the market update, Nornickel confirmed its obligations on all of its open contracts this year. The world's largest palladium producer is planning to sell from its 2020 stockpiles, and tap its Global Palladium Fund if needed.
For 2021, Nornickel forecasts a global palladium deficit of 0.9 million troy ounces, up from 0.3 million ounces deficit in 2020. It previously expected the market to be roughly in balance this year.
For the nickel market, analysts have reduced the expected 2021 surplus of 90,000 tonnes to 52,000 tonnes. Nornickel and ICBC estimate the surplus at more than 100,000 tonnes in 2022, the report says. An accelerated growth in the battery sector with its ever-tightening requirements for ESG compliance and respective supply curtailments could mitigate the surplus even further. Full reports are available on Nornickel's website.
MMC Norilsk Nickel is a diversified mining and metallurgical company, the world's largest producer of palladium and high-grade nickel, and a major producer of platinum and copper. The company also produces cobalt, rhodium, silver, gold, iridium, ruthenium, selenium, tellurium, sulphur and other products.
The production units of Norilsk Nickel Group are located at the Norilsk Industrial District, on the Kola Peninsula and Zabaykalsky Krai in Russia as well as in Finland and South Africa.
MMC Norilsk Nickel shares are listed on the Moscow and on the Saint-Petersburg Stock Exchanges, ADRs are traded over the counter in the US and on the London, Berlin and Frankfurt Stock Exchanges.
Source: MMC Norilsk Nickel