Nornickel Advances Additional Life-Saving Support to the Population in the Russian Far North
A brand-new Infectious Ward and PPE to over 7,000 SMEs from Nornickel in Norilsk and Monchegorsk to combat COVID-19
Press Release
-
updated: May 15, 2020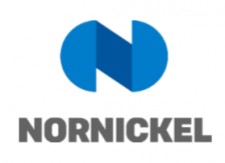 MOSCOW, May 15, 2020 (Newswire.com) - In a continuing effort to support local communities where Norilsk Nickel operates, the company extended additional measures that will help tens of thousands of people to get medical help and protection, weather the pandemic and make their ends meet. 
Russia's biggest metal and mining company, Norilsk Nickel, extended $3.5mn (RUB 250mn) towards a new Infectious Ward, equipped with ventilators and modern ambulances – all already in service at the Central District Hospital of Monchegorsk, Murmansk Region on Kola Peninsula. 
"Now that the pandemic is really affecting the lives of ordinary people – we must help and protect them, socially and medically. Our whole business flourishes because of their hard work – even if they are not our employees but run businesses to serve our communities. So, from the very beginning of this predicament, I remain convinced: it is time we help them and their municipalities, our cities and towns. When we realize we must fight against this together – we win."  –  said Vladimir Potanin, Norilsk Nickel president and Russia's wealthiest businessman. 
Furthering its level of support outreach, Nornickel just launched a free dispatch of personal protective equipment (PPE) supplies for over $0.5mn (RUB30mn) to local SMEs in Norilsk and on the Kola Peninsula. Local small businesses employ over 20,000 people, and they will receive 9,000 liters of hand sanitizers, bactericidal lamps, 646,000 masks and more than 200,000 sets of protective gloves. New laptops were provided for families to help their children proceed with distance learning.   
Mr. Potanin has kept all Nornickel employees on full pay, provided bonuses over regular salaries for essential workers who must attend work for continuity of business processes. Over $150mn has been allocated to COVID-19 response by Nornickel to date.
About MMC "Norilsk Nickel", "Nornickel" or the "Company." 
MMC Norilsk Nickel is a diversified mining and metallurgical company, the world's largest producer of palladium, high-grade nickel and a major producer of platinum and copper; it also produces cobalt, rhodium, silver, gold, iridium, ruthenium, selenium, tellurium, sulphur and other products. Nornickel shares are listed on the Moscow and Saint Petersburg Stock Exchanges; ADRs are traded over the counter in the U.S. and on the London, Berlin and Frankfurt Stock Exchanges.
Press Contact: Tatyana Egorova, pr@nornik.ru  
Source: MMC Norilsk Nickel
Share:
---
Categories: Corporate Social Responsibility
Tags: Monchegorsk, Norilsk, Norilsk Nickel, Nornickel, Vladimir Potanin
---