Norilsk Nickel Extends Support to Small and Midsize Businesses
Press Release
•
updated: Dec 4, 2020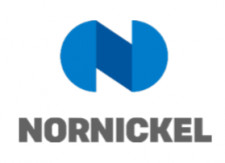 MOSCOW, December 4, 2020 (Newswire.com) - MMC Norilsk Nickel, headed by President Vladimir Potanin, announced the winners of the contest of interest-free loans provided for the implementation of business projects in the Pechenga region.
The competition received about 100 applications, with 24 projects passing to the finals and 11 being selected as the winners. Among them were new hotels, abrasive materials works, a trout farm, a dairy farm, a recycling factory, a tourist centre, a bakery, a mobile point of sale and a cafe on wheels. The maximum amount of the loans stands at US $400,000 (RUR 30mn). The total cost of projects to be financed by Norilsk Nickel exceeded US $2.45mn (RUR 184mn). The programme also foresees the provision of seed capital, rent holidays, financing, and free business courses for the entrepreneurs.
Under the contest terms, business projects had to correspond to the following categories: production and modern types of trade, restoration of the ecological situations, tourism and hotel business. An important condition for the implementation of business projects was the creation of at least 10 new jobs in the Pechenga region.
"This year, Norilsk Nickel has to take an important step – close outdated metallurgical production, thereby solving long-term environmental problems and creating comfortable conditions for the life of a large region. We are convinced that the initiatives of entrepreneurs are a powerful stimulus for the development of any region, and the Pechenga District can become the territory where business activity forms a completely different quality of life," said Nornickel's Senior Vice President for HR, Social policy and PR Larisa Zelkova.
Both legal entities and individuals were eligible for the competition. The winners are offered to implement their business projects in the Pechenga region and receive interest-free loans for their implementation. The operator of the competition is a local NGO: Second School Centre for Social Projects of the Pechenga District.
The Business Residence project was organised by the Second School as part of the development of the Pechenga region, established by regional and local authorities in cooperation with Norilsk Nickel. It is aimed at attracting highly qualified individuals to the region to share their experience.
MMC Norilsk Nickel is a diversified mining and metallurgical company, the world's largest producer of palladium and high-grade nickel and a major producer of platinum and copper. The company also produces cobalt, rhodium, silver, gold, iridium, ruthenium, selenium, tellurium, sulphur and other products. The production units of Norilsk Nickel Group are located at the Norilsk Industrial District, on the Kola Peninsula and Zabaykalsky Krai in Russia as well as in Finland and South Africa.
Shares of MMC Norilsk Nickel are listed on the Moscow and on the Saint-Petersburg Stock Exchanges, its ADRs are traded over the counter in the US and on the London, Berlin and Frankfurt Stock Exchanges.
Contact: Tatyana Egorova, pr@nornik.ru
Source: MMC Norilsk Nickel
Additional Links