Norilsk Nickel Deploys Artificial Intelligence at Its Refinement Facility in the Russian Far North
Press Release
-
updated: Aug 7, 2020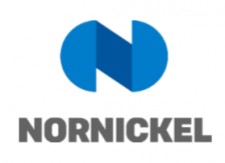 MOSCOW, August 7, 2020 (Newswire.com) - Kola Mining and Metallurgical Company (Kola MMC) and Nornickel Digital Lab experts have launched an intelligent digital advisor to optimize nickel production and increase output. The technology is based on AI protocols and uses big data analysis of the ongoing stages of refinement and production at the plant. Capable of learning and being guided at first by the technology specialists, the system will accumulate beneficial solutions and will become capable of making production decisions on its own, to increase productivity and minimize human error.
The digital advisor accumulates and exercises its expertise at refinery's key operations such as grinding, classification, and flotation, and optimizes them by offering practical suggestions. These suggestions are based on the analyses of vast amounts of production data (equipment performance, water and supplements, consumption, etc.) and measurable feedstock parameters (grinding quality, slurry density, particle size distribution in the hydrocyclone overflow, etc.). The engineers review and analyze AI's suggestions and if they are relevant, the process is recorded, which is how machine learning occurs. The system then will make process control decisions on its own, eliminating potential errors.
Vladimir Potanin, Norilsk Nickel CEO, is a strong advocate of developing and adopting the most advanced and modern technologies available, adhering to the world's best practices. Currently, there are several innovative digital projects underway at Nornickel: testing of a digital ore analyzer for nickel-containing minerals is one of them. The company also plans to digitize the process of refining, storage, and disposal processes. This project took third place in the MiningDigital competition at the MINEX international forum.
About MMC "Norilsk Nickel," "Nornickel" or the "Company." 
MMC Norilsk Nickel is a diversified mining and metallurgical company, world's largest producer of palladium, high-grade nickel, and a major producer of platinum and copper; it also produces cobalt, rhodium, silver, gold, iridium, ruthenium, selenium, tellurium, sulphur and other products. Nornickel shares are listed on the Moscow and Saint Petersburg Stock Exchanges; ADRs are traded over the counter in the U.S. and on the London, Berlin and Frankfurt Stock Exchanges.
Kola Mining and Metallurgical Company (Kola MMC) is Nornickel's 100% subsidiary. Located on the Kola Peninsula, it is the Company's nickel refining hub and a leading industrial facility in the Murmansk Region.
Press Contact: Tatyana Egorova, pr@nornik.ru
Source: MMC Norilsk Nickel
Share:
---
Categories: Mining
Tags: Artificial Intelligence, Norilsk Nickel, Nornickel Digital Lab, Vladimir Potanin
---