Nixalite of America Inc. Offers New Products for Spring Pests
Press Release
•
Apr 1, 2016
Nixalite of America Inc., the leading manufacturer of bird control products for 66 years, offers new products for spring pests.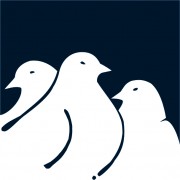 East Moline, IL, April 1, 2016 (Newswire.com) - ​​Spring is the time for spending more time outdoors, enjoying the warm weather, and above all else, more pests and rodents. Nixalite of America Inc. is offering new products to help you and your family stay pest-free this spring so that you can enjoy the outdoors!
​Garden Netting
​If you have a green thumb, you know how much time and effort is required for a successful garden. Nixalite of America Inc. now offers protective garden netting so the time and effort you have spent in the garden doesn't go to waste. Made of high density polyethylene, this strong netting helps protect your garden from all species of birds. The netting's natural green color blends in with the plants and can last 3 or more growing seasons!
Protective Pond Netting
​​Water gardens and fish ponds can be a large investment. You can now protect that investment from predators, falling leaves, and other debris with Nixalite of America Inc.'s Protective Pond Netting kits. This netting is a durable woven black poly resin that resists tearing, mold, rot, and mildew. Its small diamond mesh keeps out even the smallest fish-eating birds.
​Alligator Guards
Deter fish-eating pests like herons, egrets, cormorants, and other hungry animals from your fish pond or water gardens with Nixalite of America Inc.'s new Alligator Guards. These realistic, hand-painted Alligator Guards can be placed in fish ponds, hatcheries, lakes, and water gardens to keep birds and animals from eating your fish.
​Deer Blocker Deer Fence
A Nixalite of America Inc. exclusive, Deer Blocker protects gardens, landscaping, and other property from wild deer. Deer Blocker is extremely strong (175 lb. breaking strength), long lasting, virtually invisible, and easy to install.
​​​Avian Control Bird Repellent
Nixalite of America Inc.'s new Avian Control Bird Repellent is a patent-pending EPA-registered liquid bird repellent that helps repel undesirable birds without harming them. Avian Control can be sprayed or fogged on/around a variety of surfaces, structures, and crops. Avian Control can be used in agricultural, commercial, airport, and residential applications.
Scare Away Bird Reflector
​Used for the spot control of seagulls, pigeons, and other migratory birds, the Scare Away Bird Reflector reflects bright sunlight in all directions. The reflection of sunlight in all directions is effective in deterring pest birds from localized areas.
ABOUT NIXALITE OF AMERICA INC.
​Nixalite is the leading manufacturer of effective and humane pest bird and wildlife control products. Established in 1950, Nixalite is a third generation family owned firm with over 150 years of combined experience.
For more information visit https://www.nixalite.com.
Related Media
Tags
Related Files
Additional Links