Nexd Rebrands as Olono; Announces General Availability of Industry's First Proactive Enterprise Sales Tool
Sales AI Company Closes $4 Million Seed Preferred Round
Press Release
-
updated: Sep 18, 2017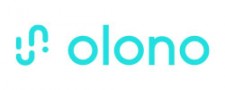 AUSTIN, Texas, September 18, 2017 (Newswire.com) - Olono, formerly Nexd, today announced general availability of the industry's first proactive enterprise sales tool. Along with the new name, Olono unveiled its new website, logo and positioning as "your personal sales sidekick," reflecting the company's unwavering commitment to changing the way sales professionals work — creating software designed to serve people.
As intuitive and user-friendly as GPS technology, Olono understands every detail throughout the buyer's journey — even those outside of a company's CRM — and updates in real time based on the latest information. When obstacles arise and scenarios change, Olono immediately alerts sales reps with new recommended actions proven to improve stage velocity.
Olono complements an organization's existing CRM investments and delivers immediate benefits to both sales reps and sales managers, including:
Automating menial tasks such as creating contacts and defining opportunity roles
Prompting reps with real-time recommendations on next actions
Offering unprecedented visibility into pipeline movement, as well as individual leads, opportunities and accounts
Providing enterprise-wide search by opportunity, name, rep or any other detail
Delivering deep insight into your actual buyer's journey, not the one you wish you had.
Boosting confidence in the data that drives pipeline forecasts
The solution works by analyzing every touch point related to the sales process — including key details spread across CRM, email, calendars, help desks, websites and hundreds of other apps companies use each day — to understand patterns of success and where breakdowns occur. Olono then serves as a personal sales sidekick, automating important but time-consuming tasks, while also providing a real-time feed of content and actions prioritized by what matters most. With Olono, sales professionals spend less time searching and tracking and more time building relationships and trust, and closing deals.
"There's a huge opportunity ahead for CRM, moving away from heavy upkeep and data entry, to tools that understand how sales reps work and adapt accordingly, eventually becoming a must-have solution professionals are excited to turn to daily," said Steve Caldwell, senior director of global sales operations at SailPoint. "After participating in the private beta, it's clear the team at Olono is on the right track. Olono delivered features at a very rapid pace, providing everyday benefits to sales reps and sales management."     
Today the company also announced $4 million in seed preferred funding led by ATX Seed Ventures (Austin, Texas), with support from Wildcat Venture Partners (San Mateo, California) and local Austin angel investors. The new funding will be used to support expansion, including product innovation, sales and marketing.
"Time is the enemy of sales, and yet current CRM processes have turned reps into our most expensive data entry clerks. The result is lost productivity, as well as error-prone and incomplete data that negatively impacts pipeline forecasting accuracy and deal closure," said Larry Warnock, CEO of Olono. "With a robust recommendations engine developed from best practices and machine learning, Olono understands what actions work, patterns of success and where roadblocks exist. Then helps sales professionals take the proactive steps that deliver results."
For more information, visit www.olono.ai.
About Olono
Olono (formerly Nexd) is changing the way sales professionals work, with tools sales reps want to use. Combining universal data integration, big data, machine learning and predictive analytics. Olono analyzes every touch point related to the sales process, automating the menial tasks while recommending the actions that improve pipeline velocity and help close deals faster. By empowering sales reps, Olono provides an unmatched level of visibility to sales management that drives better coaching and improved pipeline velocity. Founded in 2016 and based in Austin, Texas, Olono is your trusted sales sidekick. For more information, visit: www.olono.ai.
Source: Olono
---
Categories: Sales and Re-sale, Customer Relationship Management (CRM), Information Technology
Tags: artificial intelligence, crm, funding, machine learning, sales ai, sales enablement
---