Newswire's Press Release Optimizer Improves Targeting Opportunities for Small Business Owners
Press Release
•
Aug 24, 2023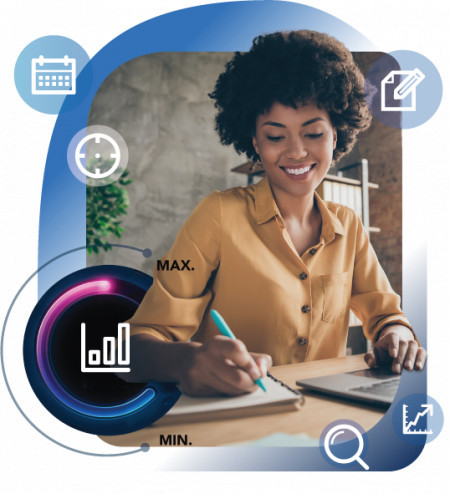 RALEIGH, N.C., August 24, 2023 (Newswire.com) - Newswire, an industry leader in press release distribution and media technology for nearly two decades, continues to help small businesses around the globe stand out in a crowded market and increase brand visibility.
To do this, the company developed a unique strategy that combines press release campaigns and specific targeting to reach the audiences small businesses want to reach with its Press Release Optimizer (PRO) Plan.
PRO is a three-tiered offering that gives companies the flexibility to choose a package that works best for them, including:
Content PRO is for those who need more support with planning and crafting their messaging.
Media PRO is for those who are looking for more visibility and outreach to the media.
Total PRO is the most comprehensive plan and provides both content and media support.
Jennifer Hammers, Executive Vice President of Sales and Marketing at Issuer Direct, explains, "A balanced approach to press release distribution that emphasizes both newsworthy content and laser-focused targeting is key for companies wanting to communicate with their desired audiences effectively."
Newswire's Total PRO Plan is an excellent way for small businesses to strategically develop relevant stories and communicate those messages to the right media publications with their targeted distribution lists.
Hammers added, "Strategic targeting allows small businesses to get industry-specific press mentions, create a buzz around their brand, and improve top and bottom-line performance."
In 2023 alone, Newswire's team of experts has helped companies earn over 100 media mentions in top-tier publications such as Allure, Bloomberg, TechCrunch, New York Post, and many more.
To learn more about how Newswire's PRO Plan can help your business, visit Newswire.com today.
About Newswire
Newswire is a media technology company that provides its clients with the Press Release Optimizer, which consists of press release distribution, media databases, media monitoring, and newsrooms that power the Media Advantage: greater brand awareness through earned media, increased online visibility through greater SEO recognition, and more sales inquiries through targeted digital marketing campaigns.
Through its disruptive Press Release Optimizer, relentless commitment to customer satisfaction, and passion for customer performance, Newswire is automating media and marketing communications for large and small businesses seeking to deliver the right message to the right audience at the right time for the right purpose.
To learn more about Newswire and its Press Release Optimizer, visit Newswire.com and discover why our customers have named us #1 for Customer Satisfaction and Ease of Use for four years in a row. For more information, visit http://www.newswire.com.
Newswire is a wholly owned subsidiary of Issuer Direct, a leading communications and compliance company, providing solutions for both Public Relations and Investor Relations Professionals. For more information, please visit www.issuerdirect.com.
Source: Newswire