Newswire's Platform Recognized by G2 Crowd for Ease-of-Use, Customer Satisfaction
The peer-to-peer review site has ranked Newswire as a top platform in multiple accessibility categories.
Press Release
-
updated: Feb 10, 2020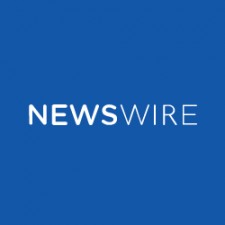 NEW YORK, February 10, 2020 (Newswire.com) - As a part of G2 Crowd's Winter 2020 reports, Newswire's platform is ranked as the best press release distribution software for ease-of-use and customer satisfaction.
A key aspect of G2 Crowd's report is the Momentum Grid, which combines customer satisfaction scores of each product with their respective momentum in the industry to determine the leaders in the space. On the grid, Newswire's platform was a top-ranking momentum leader, outranking ten competitors.
Ease-of-use was a major component in Newswire's positioning, as the platform scored higher than average in the category. The platform also scored above average in categories such as ease-of-admin and quality of support. 
"The best part of this recognition is that it is determined by feedback from our customers directly," said Charlie Terenzio, Director of Earned Media Strategy. 
"Not only is Newswire ranked as the top PR distribution platform in the world, but we also help customers save up to 30% on their distribution costs compared to other providers."
Customers can now transform 'owned' media (press releases) into the 'Earned Media Advantage'. By developing a comprehensive Earned Media Advantage Plan, Newswire helps its customers lower their costs of press releases, increase the value of each release and lower paid-media costs while shortening the journey to achieve earned media mentions.
To ensure the success of the services, an expert Earned Media Advantage Strategist leads customers through the journey every step of the way. The journey is designed to empower the Earned Media Advantage by developing a plan that is based on a media communications survey that defines press release content value and distribution. Customers are also provided a media communications calendar, services to set up, operate and manage media databases, media monitoring alerts, statistical analysis, reporting and media room news collection and sharing to ensure Customer Success.
By executing campaigns on behalf of its Guided Tour clients, Newswire has been able to leverage their relationships in the media to land coverage in Forbes, Business Insider, Cheddar, Newsweek, ESPN, Digiday, Wall Street Journal, People Magazine and more.
Discover How the Earned Media Advantage is Transforming Business today and learn how to use a press release to win media attention, drive website traffic, improve SEO and drive more revenue.
About Newswire​
Newswire delivers press release and multimedia distribution software and services (SaaS) that empower the Earned Media Advantage: greater brand awareness, increased traffic, greater return on media and marketing communications spend and the competitive edge. With over a decade of experience, Newswire continues to provide its customers with the ability to deliver the right message to the right audience at the right time through the right medium.​
To learn about and experience Newswire, visit http://www.newswire.com.
Contact Information
Charlie Terenzio
Director of Earned Media Strategy
​Newswire
​Office: 813-480-3766
Email: charlie@newswire.com
Source: Newswire
Share:
---
Categories: Business News
Tags: Earned Media Advantage, Earned Media Advantage Guided Tour, G2 Crowd, Newswire, Newswire News, press release distribution
---