Newswire's Media Advantage Platform Lands Customers Coverage in CNET, Medium, The Business Journals
Press Release
•
Nov 9, 2022
Newswire continues to help companies of all sizes and industries harness the power of press release distribution to secure earned media coverage in popular publications.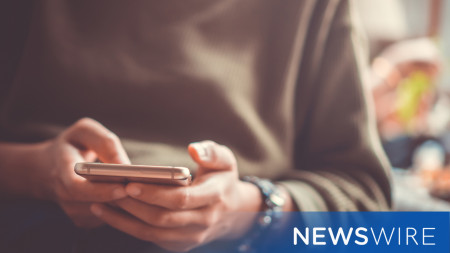 SARASOTA, Fla., November 9, 2022 (Newswire.com) - 70.1 million. That's the estimated combined number of users who visit CNET, Medium and The Business Journals on a monthly basis.
For CEOs, this type of exposure generates thought leadership recognition and can lead to increased brand awareness, expanded reach, improved search engine optimization (SEO) performance and so much more.
As an industry leader in press release distribution services and media technology, Newswire understands the difficulties small and midsize brands face. From lack of bandwidth to dwindling budgets, it can feel like an uphill battle to generate attention that moves the needle.
This is where the Media Advantage Platform (MAP) makes a difference. And a major contributor to the success of the MAP is Newswire's ability to secure earned media mentions for its clients.
In fact, in 2022 alone, Newswire's experts have generated over 300 earned media mentions and counting for clients in top outlets such as Forbes, The Wall Street Journal, Bloomberg, CNET, Medium and The Business Journals.
"Earned media mentions are like an accelerant to a company's messaging," said Charlie Terenzio, CMO and SVP of Media and Marketing Communications at Newswire. "When companies partner with our team at Newswire, they receive direct access to our experts, a customized plan, platform setup, production, and automated press release campaigns that work together to increase online visibility, expand reach, and ultimately improve sales through valuable earned media opportunities."
Newswire is able to achieve these results and more with simple, targeted and cost-effective offerings that include:
Customized strategies and production support - Brands work with Newswire's award-winning team that's consistently recognized for its dedication to customer satisfaction.
Expert access - Newswire's team is comprised of seasoned experts who leverage their industry expertise and experience to help clients maximize their results. What's better is that this support is readily available without building, training and retaining an internal communications team.
Save money and generate results - Companies that are part of the MAP gain valuable insights and industry experience without the hefty price tag of partnering with expensive agencies and consultants.
"The MAP is a full-service program that includes press release writing services, media database access, media monitoring, targeted outreach and analytics," added Terenzio. "All of these services help us help our clients deliver the right message to the right audience at the right time."
To learn more about Newswire's Media Advantage Platform and its integrated media solutions, visit Newswire.com.
About Newswire
Newswire is a media technology company that provides its clients the Media Advantage Platform consisting of press release distribution, media databases, media monitoring, and newsrooms that power the Media Advantage: greater brand awareness through earned media, increased online visibility through greater SEO recognition, and more sales inquiries through targeted digital marketing campaigns.
Through its disruptive Media Advantage Platform, relentless commitment to customer satisfaction, and passion for customer performance, Newswire is automating media and marketing communications for large and small businesses seeking to deliver the right message to the right audience at the right time for the right purpose.
To learn more about Newswire and its Media Advantage Platform, visit Newswire.com and discover why our customers have named us #1 for Customer Satisfaction and Ease of Use for four years in a row.
For more information, visit http://www.newswire.com.
Source: Newswire