Newswire Shares Three Tips to Uncover Target Audiences
Press Release
•
Sep 7, 2023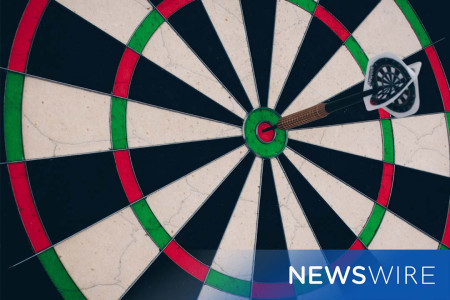 RALEIGH, N.C., September 7, 2023 (Newswire.com) - Newswire, an industry leader in press release distribution services, including content production, strategy, and planning, as well as media technology, understands the importance of identifying a target audience to maximize the effectiveness of a press release campaign.
By knowing who makes up a target audience, companies are better able to cater their messaging to address pain points, answer questions, speak to their interests, and more.
"Identifying a target audience is the first step of press release distribution because when a company knows who it's speaking to, it's better able to tailor its messaging to create impactful and newsworthy content," said Jennifer Hammers, Executive Vice President of Sales and Marketing at Issuer Direct.
To continue to help companies of all sizes and industries improve their online presence, build brand awareness, and create a strong foundation for future success, Newswire is sharing three proven ways to identify a target audience.
Understand the demographics - Demographic data provides a unique look at the specific groups of people who are engaging with a company's content. Groups are categorized by segments such as age, ethnicity, gender, education, income level, and more. The more accurately a brand can target and segment its customers, the better its messaging will be, and the higher the likelihood those customers will engage with the business.
Conduct competitor research - Review the content on competitors' websites and social media channels to see what messaging they're using and what their followers are engaging with.
Pay attention - Whether it's testimonials, online reviews, or referrals, customer feedback provides an unbiased, third-party perspective of a business. These insights can help companies identify weaknesses and double down on what they're excelling at. To take it a step further, brands should apply the feedback they've received and make necessary adjustments. Doing so shows the company is paying attention and values constructive comments.
For more information on how to distribute the right message to the right audience at the right time, visit www.newswire.com.
About Newswire
Newswire is a media technology company that provides its clients with the Press Release Optimizer, which consists of press release distribution, media databases, media monitoring, and newsrooms that power the Media Advantage: greater brand awareness through earned media, increased online visibility through greater SEO recognition, and more sales inquiries through targeted digital marketing campaigns.
Through its disruptive Press Release Optimizer, relentless commitment to customer satisfaction, and passion for customer performance, Newswire is automating media and marketing communications for large and small businesses seeking to deliver the right message to the right audience at the right time for the right purpose.
To learn more about Newswire and its Press Release Optimizer, visit Newswire.com and discover why our customers have named us #1 for Customer Satisfaction and Ease of Use for four years in a row. For more information, visit http://www.newswire.com.
Newswire is a wholly owned subsidiary of Issuer Direct, a leading communications and compliance company, providing solutions for both Public Relations and Investor Relations Professionals. For more information, please visit www.issuerdirect.com.
Source: Newswire