Newswire Shares the Power of Outsourcing for Small Business Owners
Press Release
•
Sep 6, 2023
How can outsourcing press release distribution be beneficial for small business owners? Newswire explains.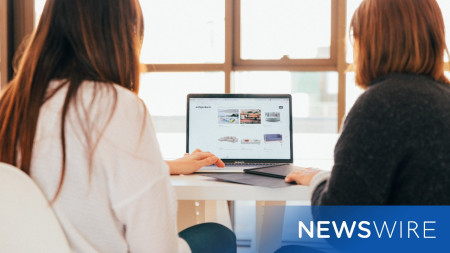 RALEIGH, N.C., September 6, 2023 (Newswire.com) - For small business owners especially, managing media and marketing communications efforts to build awareness, attract website visitors, improve search engine optimization performance, and increase sales can be a challenge.
These companies turn to social media marketing, paid advertising, and various other marketing channels to share their news. Though all viable options, one that stands out for its effectiveness is press release distribution.
Newswire, an industry leader in press release distribution services, including content production, strategy, planning, and media technology, continues to help small businesses around the world use press release distribution to their advantage.
"Consistent press release distribution gives brands the platform they need to stand out in their industry and get the attention of the media and their target audiences," said Jennifer Hammers, Executive Vice President of Sales and Marketing at Issuer Direct.
For nearly 20 years and counting, companies around the globe have been outsourcing their press release distribution efforts to Newswire.
Because of this, the company continues to evolve its services to meet the growing demands of the marketplace.
As a result, Newswire created its Press Release Optimizer (PRO).
PRO is a three-tiered offering that gives companies the flexibility to choose a package that works best for them, including:
Content PRO is for those who need more support with planning and crafting their messaging.
Media PRO is for those who are looking for more visibility and outreach to the media.
Total PRO is the most comprehensive plan and provides both content and media support.
"PRO is the perfect example of the power of delegation for small businesses because when a brand leans on our solutions to amplify their news, they put time back in their days to focus on other important tasks that move the needle for their business," added Hammers.
Beyond the power of delegation, Newswire's PRO alleviates the stress of having to hire or train new staff to execute public relations efforts.
That's because Newswire's experts meet their clients where they are and help them achieve their goals whether it's crafting their message, pitching the media, or a combination of both.
To learn more about how you can delegate your press release distribution efforts to Newswire, visit newswire.com.
About Newswire
Newswire is a media technology company that provides its clients with the Press Release Optimizer, which consists of press release distribution, media databases, media monitoring, and newsrooms that power the Media Advantage: greater brand awareness through earned media, increased online visibility through greater SEO recognition, and more sales inquiries through targeted digital marketing campaigns.
Through its disruptive Press Release Optimizer, relentless commitment to customer satisfaction, and passion for customer performance, Newswire is automating media and marketing communications for large and small businesses seeking to deliver the right message to the right audience at the right time for the right purpose.
To learn more about Newswire and its Press Release Optimizer, visit Newswire.com and discover why our customers have named us #1 for Customer Satisfaction and Ease of Use for four years in a row. For more information, visit http://www.newswire.com.
Newswire is a wholly owned subsidiary of Issuer Direct, a leading communications and compliance company, providing solutions for both Public Relations and Investor Relations Professionals. For more information, please visit www.issuerdirect.com.
Source: Newswire