Newswire Shares the Basics of an Embargoed Press Release
Press Release
•
Aug 25, 2023
Newswire shares the basics of an embargoed press release and why it can be an effective strategy for businesses.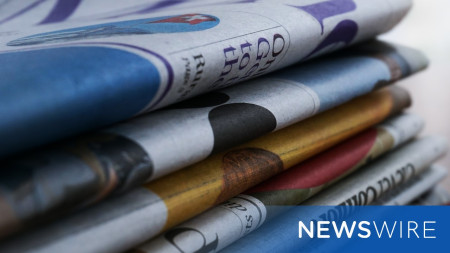 RALEIGH, N.C., August 25, 2023 (Newswire.com) - Newswire, an industry leader in press release distribution services, including content production, strategy, and planning, as well as media technology, harnesses the power of press release distribution for its clients.
A press release is a valuable marketing tool companies of all sizes and industries can use to stay in front of their target audience, connect with the media, and much more.
While the goal of a press release, no matter the topic, is to amplify a brand's message, there are ways companies can leverage their news to maximize exposure.
An example is an embargoed press release. With this tactic, a company sends a press release to media outlets requesting the content doesn't publish before a specific date and time.
"Our team at Newswire leans on its experience and expertise to advise our clients on the best times to leverage an embargoed press release," said Jennifer Hammers, Executive Vice President of Sales and Marketing at Issuer Direct. "When a brand embargoes a press release, they're sharing important news about their business, and that's why there has to be a certain level of trust between the brand and journalist to ensure there are no leaks prior to the agreed upon date."
Why would a company use an embargoed press release? Here are a few reasons:
Sharing an embargoed press release with a journalist gives them time to add the content to their rotation, increasing the likelihood of media coverage.
Embargoed press releases make the company's intentions clear to the outlet they must hold off on publishing until after a defined date.
Prevents leaks of time-sensitive information to the public that can hurt a brand's image.
Creates more time for a company to prepare information.
To learn more about how embargoed press releases and Newswire's integrated solutions are helping companies grow their audience, expand their reach, and implement an effective go-to-market strategy, contact Newswire today.
About Newswire
Newswire is a media technology company that provides its clients with the Press Release Optimizer, which consists of press release distribution, media databases, media monitoring, and newsrooms that power the Media Advantage: greater brand awareness through earned media, increased online visibility through greater SEO recognition, and more sales inquiries through targeted digital marketing campaigns.
Through its disruptive Press Release Optimizer, relentless commitment to customer satisfaction, and passion for customer performance, Newswire is automating media and marketing communications for large and small businesses seeking to deliver the right message to the right audience at the right time for the right purpose.
To learn more about Newswire and its Press Release Optimizer, visit Newswire.com and discover why our customers have named us #1 for Customer Satisfaction and Ease of Use for four years in a row. For more information, visit http://www.newswire.com.
Newswire is a wholly owned subsidiary of Issuer Direct, a leading communications and compliance company, providing solutions for both Public Relations and Investor Relations Professionals. For more information, please visit www.issuerdirect.com.
Source: Newswire