Newswire Shares Media Advisory Writing Tips
Press Release
•
Jun 15, 2022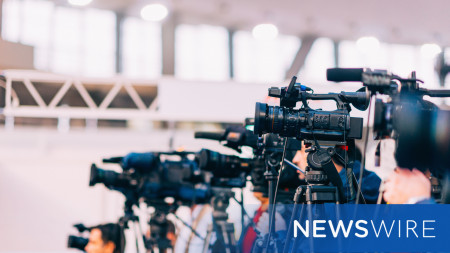 NEW YORK, June 15, 2022 (Newswire.com) - A media advisory isn't a full story. It's a one-page description and is essentially an invitation to the press to attend an event a brand's hosting. The event could be anything from a press conference to a grand opening, book signing, live demonstration, and so on.
Media advisories include the most important details of the event and are a great way to generate a buzz and get media to attend.
"Media advisories are excellent resources brands can leverage to build awareness around their event," said Charlie Terenzio, CMO and SVP of Media and Marketing Communications at Newswire. "The more media attention an event gets, and for good reason, the better the position a brand will be in to gain attention and capture market share."
When formatting a media advisory, follow these steps:
At the top of the page, type MEDIA ADVISORY in a large, bold font.
On the left-hand side, include the date of the alert and the following contact information:

Company name
Your first and last name
Email address
Phone number

Just as you would format a press release, use the 5 W's (who, what, when, where and why) to address the most important details
Keep the length between 100 - 150 words.
It's important to note media advisories should be sent twice. The first should be sent a week before the event and the second should be sent the day before the event to serve as a reminder.
To learn more about how Newswire's integrated solutions are helping brands craft newsworthy content, deliver strategic media pitches, earn media mentions, grow their audience, expand their reach, and implement an effective go-to-market strategy, visit Newswire.com today.
About Newswire
Newswire is a technology company that delivers press release distribution and press release campaigns by leveraging earned media outreach, SEO traffic and email marketing through campaign automation to help businesses land impactful media coverage, drive website traffic, generate leads and grow brand awareness. Through its industry-leading technology and its commitment to customer satisfaction, Newswire provides true value for businesses at a fraction of the cost of other solutions.
To learn more about press release distribution or the Media Advantage Plan, visit Newswire.com or check out why our customers have named us #1 for Customer Satisfaction in our industry for four years in a row.
Contact Information:
Charlie Terenzio
CMO and SVP of Media and Marketing Communications
Newswire
Office: 813-480-3766
Email: charlie@newswire.com
Source: Newswire