Newswire Shares Its Top 15 Most Viewed Press Releases in 2022
Press Release
•
Dec 13, 2022
Newswire, an industry leader in press release distribution services and media technology shared its top 15 most viewed releases.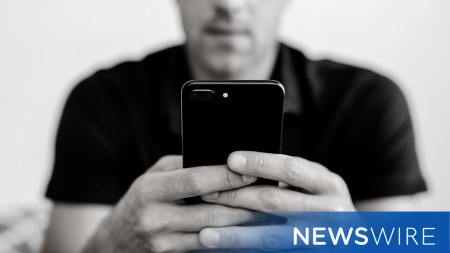 RALEIGH, N.C., December 13, 2022 (Newswire.com) - Press release views are an important metric for determining a public relations campaign's success. Newswire, an industry leader in press release distribution services and media technology, is excited to share the list of the top 15 most viewed press releases of 2022 distributed on Newswire.com.
Many factors contribute to a press release's view count, as forces, both internal and external, will influence the reach of any announcement.
"It's encouraging that our customers experienced these successes through our platform," said Erik Rohrmann, Chief Operating Officer at Newswire. "We're even more thrilled to see that this list includes Media Advantage Platform clients; it really speaks to how effective consistency is when it comes to delivering results that matter."
Views remain an important metric in press release distribution. More views means more engagements, and also signals to search engines that content is resonating with peoples' search intent. The higher the view count, the more algorithms will direct people to that content; this is ultimately the goal of good search engine optimization (SEO).
On the Newswire.com platform, a view counts as any time a press release has been viewed partially or in full — whether it was clicked through on a syndicated website or by direct URL. In this context, the correlation between view count and an engaging headline is more clear.
Below are the top 15 most viewed press releases in 2022 (exact backend metrics will be kept private to protect users' data; only the rankings will be released).
To learn more about Newswire's Media Advantage Platform and its integrated media solutions, visit Newswire.com.
About Newswire
Newswire is a media technology company that provides its clients the Media Advantage Platform consisting of press release distribution, media databases, media monitoring, and newsrooms that power the Media Advantage: greater brand awareness through earned media, increased online visibility through greater SEO recognition, and more sales inquiries through targeted digital marketing campaigns.
Through its disruptive Media Advantage Platform, relentless commitment to customer satisfaction, and passion for customer performance, Newswire is automating media and marketing communications for large and small businesses seeking to deliver the right message to the right audience at the right time for the right purpose.
To learn more about Newswire and its Media Advantage Platform, visit Newswire.com and discover why our customers have named us #1 for Customer Satisfaction and Ease of Use for four years in a row.
For more information, visit http://www.newswire.com.
Newswire is a wholly owned subsidiary of Issuer Direct, a leading communications and compliance company, providing solutions for both Public Relations and Investor Relations Professionals. For more information, please visit www.issuerdirect.com.
Source: Newswire