Newswire Provides Press Release Distribution Support for Professionals of All Experience Levels
Press Release
•
Sep 27, 2023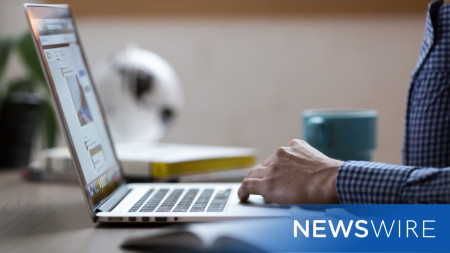 RALEIGH, N.C., September 27, 2023 (Newswire.com) - Newswire has been helping businesses leverage press release distribution for their benefit for nearly two decades. Its sophisticated platform connects brands with their target audience and the media, giving them an edge over their competition and helping them stand out in a crowded marketplace.
Newswire's suite of services and offerings that includes its Press Release Optimizer, Press Release Distribution, Media Database, Media Monitoring, Analytics and Newsrooms allows customers to reach publishers, reporters and potential clients with their news.
Press release distribution can generate earned media coverage, build brand awareness, and improve SEO performance and keyword ranking when used correctly.
"At Newswire, we provide the tools and expertise to help our customers secure market share and become thought leaders in their industries," said Jennifer Hammers, Executive Vice President of Sales and Marketing at Issuer Direct. "No matter the customer's skill level, our services help them build trust, establish themselves as thought leaders, and reach the right people with the right message at the right time."
By using press release distribution, brands can gain a number of advantages, including trust from customers, thought leadership opportunities, and targeted distribution.
"The more value you provide through newsworthy press releases, the more likely you'll be seen and heard," added Hammers. "With Newswire, you can cast a wider net to reach the media and grow your audience."
Find out how Newswire's online press release distribution services solutions are helping companies earn media mentions, grow their audiences, expand their reach, and more by visiting Newswire.com.
About Newswire
Newswire is a media technology company that provides its clients with the Press Release Optimizer, which consists of press release distribution, media databases, media monitoring, and online media rooms that power the Media Advantage: greater brand awareness through earned media, increased online visibility through content strategy and planning as well as greater SEO recognition.
Through its disruptive Press Release Optimizer, relentless commitment to customer satisfaction, and passion for customer performance, Newswire is automating media and marketing communications for large and small businesses seeking to deliver the right message to the right audience at the right time for the right purpose.
To learn more about Newswire and its Press Release Optimizer, visit Newswire.com and discover why our customers have named us #1 for Customer Satisfaction and Ease of Use for four years in a row. For more information, visit https://www.newswire.com.
Newswire is a wholly owned subsidiary of Issuer Direct, a leading communications and compliance company, providing solutions for both Public Relations and Investor Relations Professionals. For more information, please visit www.issuerdirect.com.
Source: Newswire