Newswire Lands EquityMultiple CEO a Quote in HousingWire's Article About Mortgage Rates
Press Release
•
Sep 25, 2023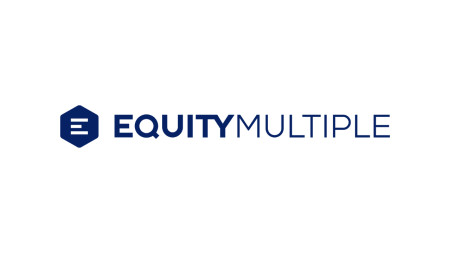 RALEIGH, N.C., September 25, 2023 (Newswire.com) - EquityMultiple, an innovative real estate investing platform for self-directed investors, was recently mentioned in a HousingWire article.
In the article titled, Mortgage rates continue to climb beyond 7%, EquityMultiple's Co-Founder and Chief Executive Officer, Charles Clinton, offered his expert opinion on the high mortgage rates and how it's affecting real estate investing.
EquityMultiple combines industry-leading asset management, innovative technology, and personalized support to bring a truly unparalleled investing experience.
This earned media featured in HousingWire was a result of Newswire's Total PRO, a full-service program that provides support with planning and crafting messaging, media outreach and much more.
"As a company that's focused on creating a great investing experience through diverse real estate investment products, trust is a foundational pillar for everything we're building at EquityMultiple," said Clinton. "Newswire's ability to help us offer our expert opinion on a relevant topic in the investing space is another building block in strengthening consumer trust in our business."
EquityMultiple is a Total PRO client and, as a result, has direct access to Newswire's experts who create the right content, curate the right media lists and commercial targets, distribute the right message through comprehensive press release distribution and commercial outreach, pitch the media, monitor and track effectiveness, and showcase the communications in a newsroom that's uniquely tailored to their goals.
To learn more about the PRO Plan, contact Newswire today.
About EquityMultiple
EquityMultiple is a premier real estate platform for self-directed accredited investors. The firm lowers barriers to entry, flattening access to exclusive investment opportunities. EquityMultiple combines industry-leading asset management, innovative technology, strong due diligence and personalized support to provide an unparalleled investing experience.
About Newswire
Newswire is a media technology company that provides its clients with the Press Release Optimizer, which consists of press release distribution, media databases, media monitoring, and online media rooms that power the Media Advantage: greater brand awareness through earned media, increased online visibility through content strategy and planning as well as greater SEO recognition.
Through its disruptive Press Release Optimizer, relentless commitment to customer satisfaction, and passion for customer performance, Newswire is automating media and marketing communications for large and small businesses seeking to deliver the right message to the right audience at the right time for the right purpose.
To learn more about Newswire and its Press Release Optimizer, visit Newswire.com and discover why our customers have named us #1 for Customer Satisfaction and Ease of Use for four years in a row. For more information, visit https://www.newswire.com.
Newswire is a wholly owned subsidiary of Issuer Direct (NYSE American:ISDR), a leading communications and compliance company, providing solutions for both Public Relations and Investor Relations Professionals. For more information, please visit www.issuerdirect.com.
Source: Newswire