Newswire: How to Distribute a Press Release to Yahoo News
Press Release
•
Oct 5, 2022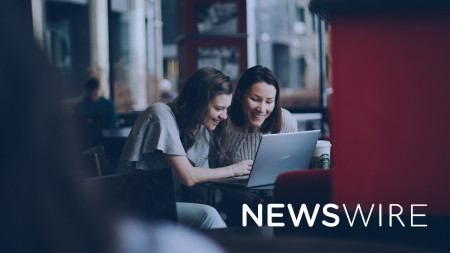 SARASOTA, Fla., October 5, 2022 (Newswire.com) - Newswire has established a reputation for delivering high-quality press release distribution services. Today, press release distribution continues to be a mainstream form of communication for governments, businesses of all sizes, organizations, and individuals. Newswire specializes in assisting its customers reach their target audience through press releases. Promotion on Yahoo News is essential to the plan for many companies.
As a leader in press release distribution services, Newswire offers customers several value-added services to help them succeed. Newswire's press release distribution options — Newswire Digital Plus, Newswire State, Newswire National, Newswire Financial and International, include placement on Yahoo News and Yahoo Finance.
Publishing news and announcements onto Yahoo News via Newswire is among the best ways to ensure a large audience sees your press release. According to Yahoo News, it has 184.9 million monthly unique visitors in the US as of July 2022. According to a Verizon Media Trust and Content Study from 2019, 88% of users associate 'trust' with Yahoo News. It is also ranked number one in the News and Information category for Hispanic, African American, and Asian unique visitors.
Also included is Yahoo Finance, the number one ranked finance site in the U.S. in 2021, according to Comscore®. Over 90 million unique users visit Yahoo Finance each month for daily market coverage and expert analysis.
With the reach of Yahoo News and Yahoo Finance included in its distribution network, Newswire is the clear leader and competitive option for businesses looking to find the most value from their marketing budget.
Contact us today to learn more about how we can help you get your business published in Yahoo News. To learn more about Newswire, its Media Advantage Platform, and its integrated media solutions, visit Newswire.com.
About Newswire
Newswire is a media technology company that provides its clients the Media Advantage Platform consisting of press release distribution, media databases, media monitoring, and newsrooms that power the Media Advantage: greater brand awareness through earned media, increased online visibility through greater SEO recognition, and more sales inquiries through targeted digital marketing campaigns.
Through its disruptive Media Advantage Platform, relentless commitment to customer satisfaction, and passion for customer performance, Newswire is automating media and marketing communications for large and small businesses seeking to deliver the right message to the right audience at the right time for the right purpose.
To learn more about Newswire and its Media Advantage Platform, visit Newswire.com and discover why our customers have named us #1 for Customer Satisfaction and Ease of Use for four years in a row.
For more information, visit http://www.newswire.com.
Contact Information:
Charlie Terenzio
CMO and SVP of Media and Marketing Communications
Newswire
Office: 813-480-3766
Email: charlie@newswire.com
Source: Newswire.com
Tags