Newswire's Top 5 Press Releases in 2021
Press Release
•
Dec 28, 2021
Newswire highlights its top five client press releases in 2021 and shares why they captured consumer attention.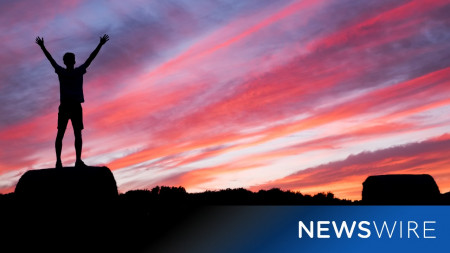 NEW YORK, December 28, 2021 (Newswire.com) - A press release is a written communication sent to members of the media. Press releases inform and provide context on a specific event or announcement. The overarching goal is to get coverage from relevant publications and be noticed by a company's target audience.
When written and distributed correctly, press releases are an affordable and effective way to promote a business and connect brands with their target audiences.
Newswire, an industry leader in press release distribution, understands the power of this marketing vehicle and has created a robust SaaS platform and its innovative Media Advantage Plan (MAP) to help companies of all industries distribute the right message to the right audience at the right time.
"Press releases are an integral part of a media and marketing communications strategy that puts a company in the spotlight and showcases its expertise by covering topics they're knowledgeable about," said Charlie Terenzio, CMO and SVP of Media and Marketing Communications at Newswire. "Not to mention, press releases are a cost-effective way to build brand awareness, improve SEO, generate quality website traffic, and increase sales."
Newswire publishes tens of thousands of press releases on its platform, and below are the top five press releases based on website pageviews in Google Analytics in 2021:
"From sharing information about business funding to highlighting trending topics and everything in between, newsworthy press releases are a valuable marketing vehicle small and midsize companies can use to build a buzz, generate awareness, and more," noted Terenzio.
Newswire's top five press releases of 2021 leveraged the essential elements needed to develop a newsworthy press release, including:
SEO keyword-focused headlines
Informative and concise press release content
Sharing data to highlight expertise
To learn more about how Newswire's integrated solutions are helping companies publish press releases, grow their audience, expand their reach, and implement an effective go-to-market strategy, visit Newswire.com today.
About Newswire
Newswire is a technology company that delivers press release distribution, earned media outreach, SEO traffic, and lead generation through campaign automation to help businesses land impactful media coverage, drive website traffic, generate qualified leads, and grow brand awareness. Through its industry-leading technology and its commitment to customer satisfaction, Newswire provides true value for businesses at a fraction of the cost of other solutions.
To learn more about press release distribution or the Media Advantage Plan, visit Newswire.com and check out why our customers have named us #1 for Customer Satisfaction in our industry for four years in a row.
For more information, visit http://www.newswire.com.
Contact Information:
Charlie Terenzio
CMO and SVP of Media and Marketing Communications
Newswire
Office: 813-480-3766
Email: charlie@newswire.com
Source: Newswire